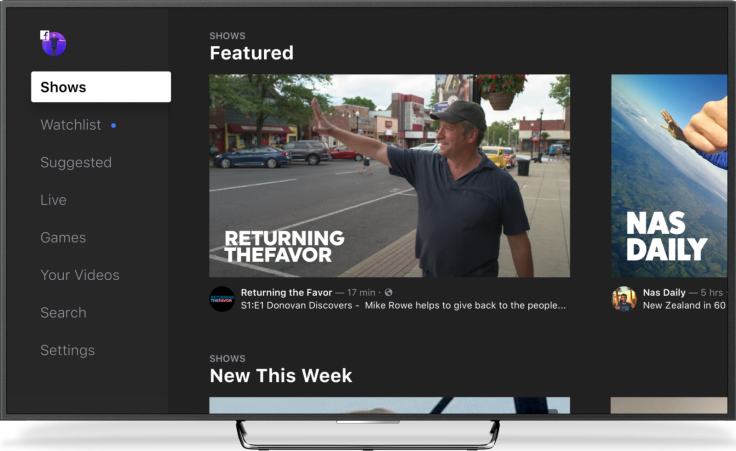 Facebook has launched Watch, its own video sharing platform for shows, bringing original content to users.
Daniel Danker, Director of Product at Facebook, noted in a release that the service will be open only to a select few content creators for now and will be viewable only to a small group of users in the US. It is still not clear when Watch will be made available to other regions.
Facebook wants to use Watch to create original videos that are exclusive to this platform. It does not want it to be a part of the video feed that is made up of videos that are shared by users' friends and related content that comes with it. Watch will not be in the videos tab that was added last year to Facebook.
Watch will be made available as a new platform dedicated to shows. Users will be able to access it through mobile, desktops, as well as through their TV apps.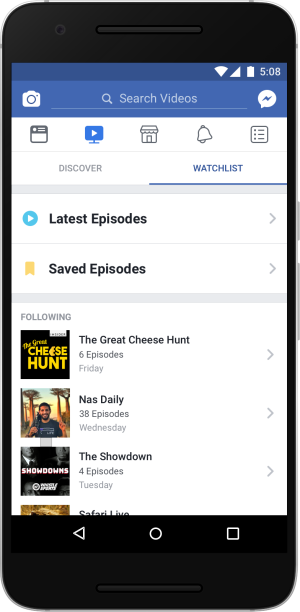 Shows that stream through Watch will reportedly comprise episodes that follow themes and storylines, similar to regular TV shows, but the content will be original and produced specially for this service. Watch shows will have both live streams as well as pre-recorded and scripted content.
Facebook says that Watch will be divided into personalised sections that are user-defined, organised around themes that the user communities and friends are watching. This is expected to make it easy for people to find content that is to their liking and discover new shows to watch in the process.
Some of the sections mentioned are: "Most Talked About," "What's Making People Laugh," and "What Friends Are Watching." All of them will be personalised to each viewer through the reactions they get. "What's making people laugh" section, for example, will contain videos that have many "ha ha" reactions and so on.
Live reactions will be possible on Watch as well. "People's comments and reactions to a video are often as much a part of the experience as the video itself. So when you watch a show, you can see comments and connect with friends and other viewers while watching," wrote Danker.
Much like YouTube, creators who post content will be able to earn money from shows they put out, according to Facebook. While it is not clear what exactly they are looking for in terms of content, a few broad ideas including shows that actively engage families and communities, live shows to connect with fans, shows with a consistent theme or story arc, and live sports events have been mentioned.
Episodes by Nas daily, Gabby Bernstein, Tastemade, and Major League Baseball are already on Facebook Watch. Facebook says that it is looking to push the community and group sharing idea directly with creators so that they can engage with fans and watchers in real time.