Andreas Pereira feels he has the trust of Manchester United manager Jose Mourinho after leaving the club on loan, something he didn't receive from his predecessor Louis van Gaal.
Pereira, 20, will spend the season on loan in La Liga with Granada, having been denied the opportunity to leave the club on a temporary basis by van Gaal last January. Despite being told he would have opportunities to play in the first team during the second half of the 2015-16 season, the midfielder saw just 53 minutes of action in total in all competitions from January onwards.
Speaking to Beyond The Pitch, Pereira explained how he placed his trust in the former Barcelona, Bayern Munich and Ajax boss, only to be let down.
"Of course I was disappointed because I wanted to play, I think every player wants to play," he said of his failed attempts to secure a loan. "I was disappointed I couldn't play more minutes. Of course, I could have done better but at that moment I trusted the manager and it didn't happen the way I wanted to, but that's life so we learn about that as well.
"Now it is different, I spoke to Mourinho and he was honest with me and that is what I like. During the season a lot of things happen. I wouldn't say [van Gaal] he is a bad coach, he is a very good coach, but unfortunately he could keep his word to me about that."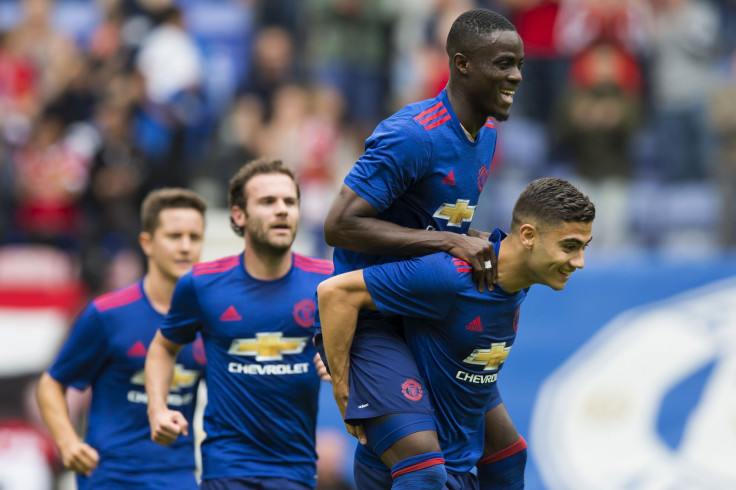 United's plethora of midfield options has seen Pereira move to Spain, but the Belgian-born Brazilian says Mourinho is very excited over his future at Old Trafford.
"He [Mourinho] just wanted me to play, to have the experience to play a full season. He told me because he has a lot of midfielders at United it would be difficult to play a lot. He told me that at my age and with my qualities, I have to play because it is the best way to learn.
"He really likes me, he likes the way I play and he would love to keep me in the squad but he wants me to play as well."
Pereira spent most of last season playing for Warren Joyce's Under-21 side, having made just five appearances for the first-team. He is eager to make up for lost time at Granada, where he feels he will be given plenty of opportunities to impress both new coach Paco Jémez and United back at home.
"I spoke with the [Granada] manager of course. He can never say that I am going to play every game but he said with my qualities and if I show them in training and show what I am capable of, there will be no doubt that I will play a lot of games for Granada. That's why I came here."