Ex-Liverpool Striker Luis Suárez May Start Barcelona Career Against Real Madrid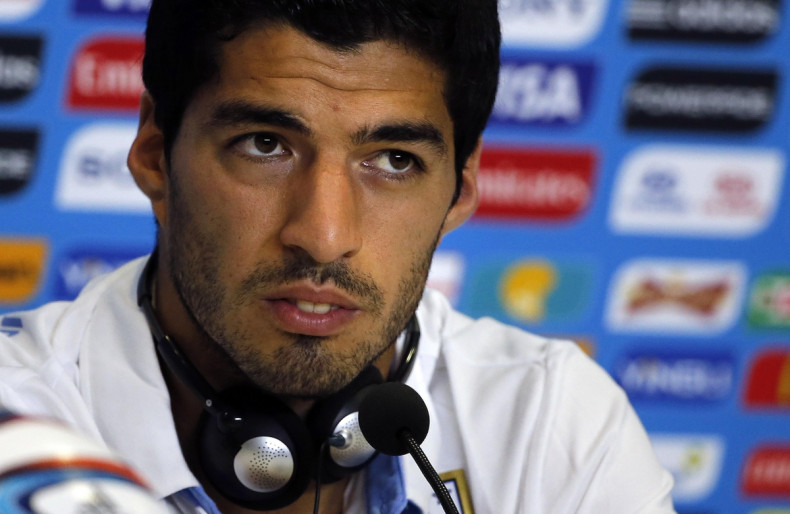 Former Liverpool star Luis Suárez may began his Barcelona career against Real Madrid.
La Liga has announce its calendar for the 2014-15 campaign with the first Clásico of the season between the Catalans and Real Madrid to be played on Saturday 25 or Sunday 26 October – with Suarez's ban set to conclude the 25 October (although the ban is pending an appeal to the Court of Arbitration for Sport).
The Uruguay striker was banned for nine international games and four months from all football after biting Italy defender Giorgio Chiellini during the 1-0 victory over the European team in the group stages of the recent World Cup.
The sanction will precisely conclude on 25 October, meaning if the Clásico is played on that date, he won't be able to play but if it's on 26 October, he will.
La Liga has scheduled the game for that weekend but the TV companies, as owner of the rights, will decide on the date the game is played.
The new La Liga season kicks off on 23 August, while the Premier League begins a week earlier, on 16 August.
Real Madrid start the new campaign against Cordoba at the Santiago Bernabéu while Barcelona will host Elche at the Nou Camp.
Furthermore, current La Liga champions Atlético Madrid will play Rayo Vallecano in the Madrid derby.
La Liga's opening days (24 and 25 August) will have the following fixtures:
Sevilla - Valencia
Levante - Villarreal
Barcelona - Elche
Granada - Deportivo De La Coruña
Rayo Vallecano - Atlético Madrid
Eibar - Real Sociedad
Real Madrid - Córdoba
Real Celta Vigo - Getafe
Almería- RCD Espanyol
Málaga - Athletic Club Bilbao