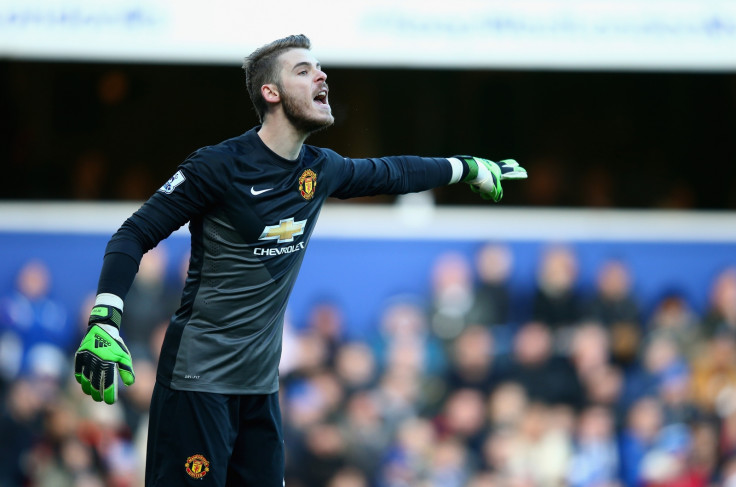 Ex-Real Madrid defender Ivan Helguera believes his former club will be just fine without the services of Manchester United goalkeeper David de Gea.
De Gea has been in brilliant form for United this season but a lack of progress in talks over a new contract has left his long-term future at Old Trafford in doubt.
The arrival of former Barcelona stalwart Victor Valdes has further fuelled talk of a possible exit, much to the frustration of United supporters who recently voted to keep the Spaniard at Old Trafford, even at the expense of using him in a deal to sign Real Madrid star Gareth Bale.
But Helguera, who made more than 200 appearances for Los Blancos between 1999 and 2007, insists he would also be happy with the current arrangement.
Speaking to radio station Onda Cero he said: "Bale seems an excellent player, magnificent. I do not think Real Madrid need De Gea or any keeper now."
Helguera is not alone in believing Real are well-equipped in the goalkeeping department. Former club president Ramon Calderon also spoke positively of the club's current options of Iker Casillas and Keylor Navas, adding the Real Madrid skipper is still a better option than De Gea.
"We already have the best goalkeeper in the world, which is Casillas,"Calderon told Talksport. "We also have brought Keylor Navas. I don't see any need to get any other goalkeeper.
"De Gea is perhaps also one of the top five goalkeepers in the world but I think Casillas can still be at the top for three or four more years. Navas is a young goalkeeper so I don't see any need [for De Gea]."
United manager Louis van Gaal has been reluctant to discuss talks with De Gea, despite the 24-year-old having less than 18 months remaining on his current deal.
"De Gea has developed himself in the six months that I've been here very much," Van Gaal said. "I'm very pleased with his development. I think there is no problem for him to sign.
"When you are a [regular] player, then probably you are the best, and then the manager is very happy that a player that is fixed in the line-up will stay."