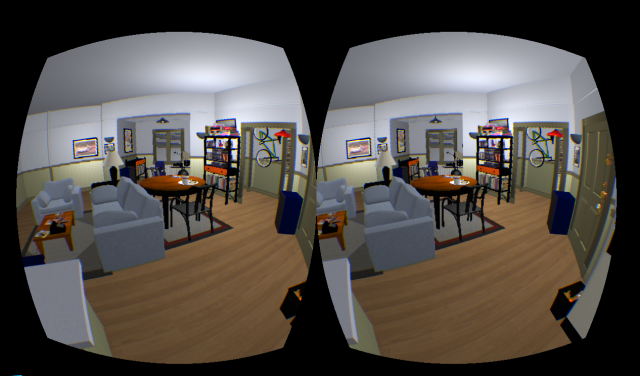 For those of you who wanted to explore Seinfeld's apartment, a fan-made mod, Jerry's Place VR, now allows you to do so by using Oculus Rift's virtual reality technology.
Greg Miller, who happens to be a huge fan of Seinfeld, developed the mod as an exercise in becoming more familiar with Unity.
"I've been a fan of Seinfeld for a long time. After purchasing the Oculus rift, I started imagining what my first project might be. I decided to pick a project that would gradually introduce me to Unity without being overly complex," said Miller.
"Television is virtual reality in some ways," he added. "We make believe that Jerry's place is actually a Manhattan studio and Monks Cafe is just down the street. We suspend the reality that his apartment is just a set in Hollywood, with tons of cameras and lighting dangling overhead.
"I thought it would be a novel virtual reality experience to take a place that only exists in Hollywood magic, and make it for the Oculus Rift as if it were real. Virtual Reality Virtual Reality."
Development
"I started by scouring the Internet for screen shots of Jerry's apartment but that didn't yield much", he said.
"Eventually I resorted to screen-capping streaming episodes so I could get detailed images of the various items around the set. I tried to be faithful to the shows original props and it's era, but some things were near impossible to Google.
"I did a lot of research and tried to find images of the original products used in the show, and modelled around those dimensions, rather than relying solely on blurry screen shots," he added.
References to 11 Episodes
Miller also went on to reveal that there are about 11 references to various episodes hidden throughout the apartment. "See if you can find them all!", he teased.
Oculus Rift users can download Jerry's Place VR for PC and Mac from here.