Eye-tracking software developer The Eye Tribe has developed an interface that allows users to build LEGO sets using only their eyes.
The building tool was on display at the Consumer Electronics Show (CES) in Las Vegas this week, where Eye Tribe also announced the launch of the world's first Android eye tracking software development kit.
"We're extremely excited to be back at CES and to show how quickly we've advanced our products for mobile form factors," said Sune Alstrup Johansen, CEO of The Eye Tribe.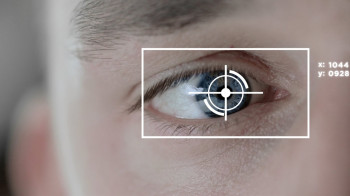 "With our solution, OEMs can fast-track integration of real eye tracking. We want to bust the myth that it is an expensive and complicated affair."
The Eye Tribe software has previously been used to control mobile devices, computers, gaming consoles or TVs through eye movements.
The technology used by the firm relies on low-cost components that can be easily integrated into existing smartphones, tablets and gaming systems.
"Our vision is to transition eye tracking from being an expensive lab equipment into every day products," said Martin Tall, chief technology officer of The Eye Tribe. "Soon this technology will be integrated into a wide range of devices such as tablets and smartphones.
"It will enable you to interact with devices in ways that you only dreamed were possible. Devices will behave more intuitively, games will become more immersive."
Currently only Microsoft Windows and Android are the only platforms that support The Eye Tribe's technology but it is hoped that the most recent demonstrations of its software will push wider adoption.
At CES 2015 the Danish startup was awarded four Innovation Awards, including Best of Innovation category.