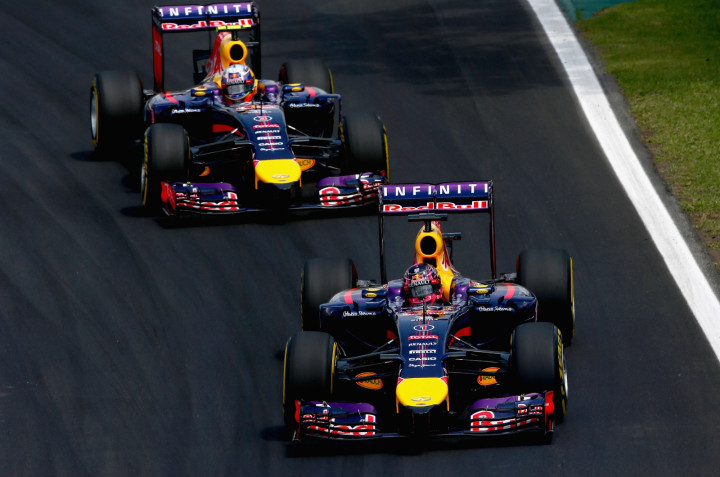 Red Bull duo Daniel Ricciardo and Sebastian Vettel have been disqualified from qualifying at the Abu Dhabi Grand Prix for driving cars deemed illegal.
Ricciardo and Vettel finished in fifth and sixth place respectively ahead of the season finale on Sunday but the FIA have ruled the front wings on both cars were too flexible, a violation of F1 regulations.
Both drivers can start Sunday's race at the Yas Marina circuit at the back of the gird, providing they comply with the FIA's order to strengthen their wings.
Red Bull accepted the decision but stressed that other teams are also "interpreting the rules in a similar fashion."
A statement read: "Following the decision of the stewards regarding the front wings on both our cars, we are disappointed we have been singled out for a front-wing deflection test when it is clear other teams are interpreting the rules in a similar fashion.
"The team accepts the decision of the stewards and will start the race from the back of the grid."
The matter was referred to race stewards after it was discovered Red Bull's front wing flaps were "designed to flex under aerodynamic load," a breach of article 3.15 of the technical regulations, according to the FIA.
Mercedes driver Nico Robserg secured pole position ahead of Sunday's race after finishing 0.386 seconds ahead of teammate and championship leader Lewis Hamilton.