F1: Fernando Alonso confirms Mercedes approach to replace Nico Rosberg
Spaniard leaves door open to joining Silver Arrows after McLaren contract expires.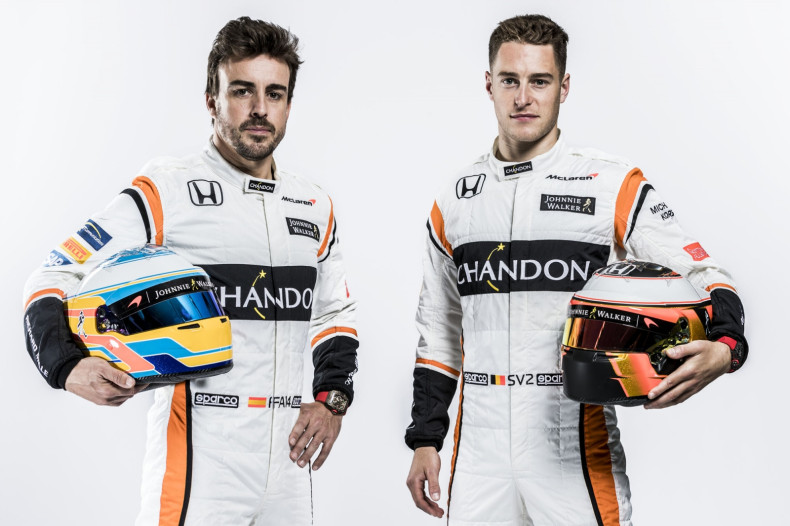 Two-time Formula One world drivers' champion Fernando Alonso has confirmed Mercedes offered him the opportunity to replace Nico Rosberg for the 2017 season. Valtteri Bottas was eventually enlisted to partner Lewis Hamilton after the German's retirement at the conclusion of last term, but not before they made enquiries about the Spaniard's availability.
The 35-year-old is two-thirds of the way through his three-year deal at McLaren and wishes to honour the contract, despite the approach from the reigning constructors' champions. The former Renault and Ferrari driver has yet to confirm his plans beyond the end of the coming season but had no intention of cutting his spell with the Woking-based team short.
"I think we all had conversations," Alonso said at the unveiling of the new McLaren car for 2017, according to ESPN. "So let's say that Mercedes, after the shock of Rosberg, they had to check of everyone, which is understandable. It was nothing really strange or deep into the conversation, or the possibilities, it was just a round check they did with everyone. For them it was to hear my situation and my situation was very clear - I have this year at McLaren-Honda, I am happy here and there was no point to talk any more or any possibility [of moving."
Alonso's arrival at McLaren coincided with the team's link-up with Honda from 2015, but 17<sup>th and 10<sup>th place finishes in the drivers' championship has ensured his return to the team has not been an altogether pleasant one. A string of new regulations could see a shake-up on the grid and an end to Mercedes' dominance from the last three years, and Alonso will wait to see how his team fare before making a decision on his future.
"I think for the future we will see," he added. "Until August, September, there is no point to talk about anything because I will be fully concentrated on this year's championship and we need to see which of the cars and the teams will be competitive with the new rules. Maybe we find out a new team dominates Formula One with these new cars, so that's the first thing.
"So when Rosberg retired there were a couple of days where I had some conversations, some phone calls arrived to me, but I was not willing to discuss anything because I was happy at McLaren.
"I think McLaren-Honda, along with Ferrari, are the two most prestigious teams. Right now they are not winning, that is true, but we saw even today, it's a coincidence but the two best teams in the history of Formula One release their cars on the same day in a proper way. So we need to see how these new cars perform and who is dominating the sport with the new regulations, if it's still Mercedes or not for the future."