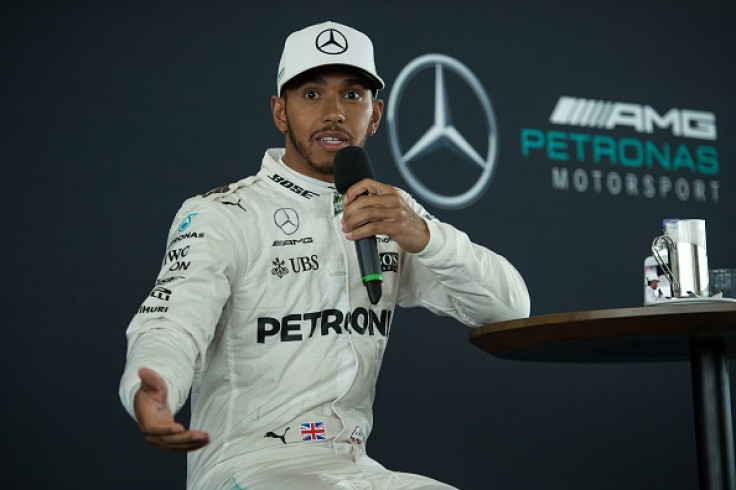 Lewis Hamilton will start the new Formula One season with a 'clean slate' after holding talks with Mercedes to clear last season's misgivings, which saw him surrender his drivers title to Nico Rosberg.
The Briton, who was beaten to the title by five points despite winning a race more that his teammate, was not happy with the team and accused them of not providing him an equal opportunity to fight for the championship. Hamilton suffered multiple retirements mainly due to mechanical problems, while his teammate's only non-finish came when the duo collided during the opening lap of the Spain Grand Prix.
Hamilton revealed there were a number of uncomfortable situations during the course of the 2016 campaign.
The grievances were aired in public when the three-time world champion refused to follow team orders during the final race of the season, which led to Toto Wolff admitting that the team could take disciplinary action against Hamilton.
However, the former McLaren driver has confirmed that the communication between him and the team is 'better than ever' after their talks over the winter. He believes the experiences of last season have helped him strengthen his resolve and provided him with a new 'tool' to deal with disappointments.
"My feelings from last year don't linger anymore. I start with a clean slate," Hamilton said post Mercedes' launch of their car – F1 W08 - for the 2017 season, as quoted by Sky Sports.
"Last year, as all the previous years, with all those experiences have just helped strengthen. Sometimes you don't know how to get through things and you find a new tool [of dealing with it] and coming out of the other side.
"We talked about a lot of stuff over the winter, I was able to get some things off my chest and now we are communicating better than ever. I'm the best equipped I have ever been to work with my team-mate and manage the relationship with my experience and maturity," the British driver added.
"Naturally, relationships never stay perfect. They're always up and down. I think that's just the way of life. Communication is the key. In such an intense year, sometimes the communication does get lost.
"At the end of the year it was great to be able to clear up the junk and really start with a clean slate. The mistakes we made last year we can hopefully apply this year to make sure we get it right," he explained.