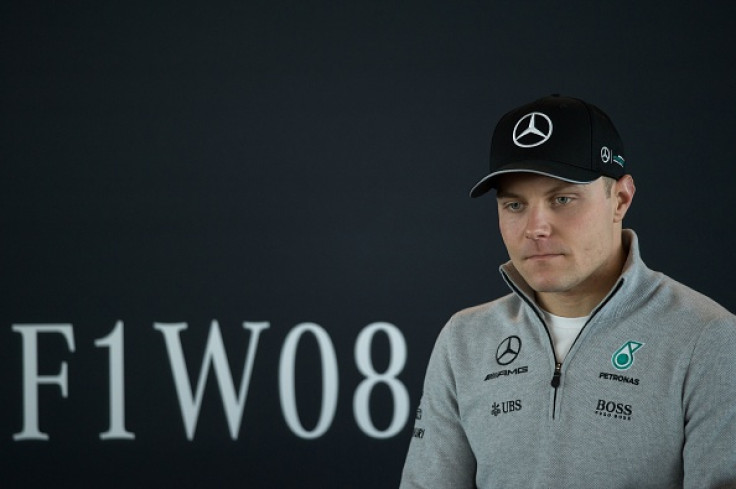 Valtteri Bottas has reiterated that beating Lewis Hamilton and winning the Formula One drivers' world championship is his ultimate goal with Mercedes AMG F1 whom he joined from Williams during the off-season.
The Finnish driver, who took over after Nico Rosberg announced his shock retirement from the sport just five days after winning his maiden title, is confident that he has the abilities to challenge the three-time world champion like his predecessor did during the last three seasons. Bottas got his first taste of the Mercedes on Thursday (23 February) when they launched the 2017 challenger – F1 W08 – at Silverstone.
The 27-year-old revealed that the 'vibes' with Hamilton at the moment are good, but admits the two drivers have not got a chance to get to know each other. The Briton shared a fractious relationship with Rosberg during their three years battling for the title, and the former has already warned that he does not get along well with teammates who ever it may be.
Bottas however, believes he could share a cordial and professional relationship with Hamilton but is aware that circumstances on the track could alter the equation between the two as the season progresses.
"It doesn't help what I say here, we will see on the track and the stopwatch is not going to lie and we will see very soon how everything goes," Bottas said post the launch of Mercedes' 2017 car, as quoted by ESPN. "I think that if I couldn't compare or couldn't be quicker than Lewis, I would rather stay at home. I do believe in my skills and I believe it is possible, but I do need to go step by step and day by day. We will take it race by race and then find out, but we will see."
"We haven't had a chance to get to properly know each other. We've done a filming day and had a chat and it's been very good so far. He seems to be looking forward to the season, as I am, and like me he is excited by the new car and everything. Overall the vibes are good.
"I think it is possible. We haven't raced yet together in the same team but so far it's been good and I see no reason why we couldn't be able to work professionally and as a good pair of teammates race very hard on track but fair. Work well as a team, at least from my side I see no problem why it couldn't be possible. Obviously we will find out, but I have a good feeling it will be fine," the Finn added.