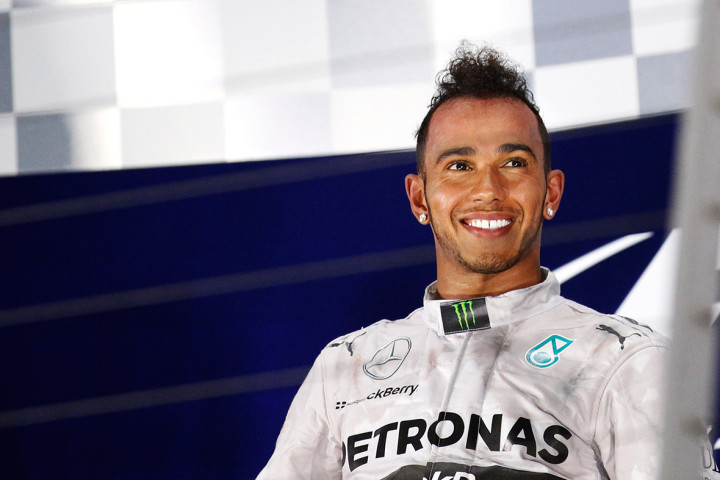 Lewis Hamilton has revealed he is fully committed to Mercedes and admitted that he is focusing on winning the championship this season.
The British driver sits at the top of the championship table with 266 points and is leading his teammate and competitor Nico Rosberg by eight points. Hamilton's contract with his current employers runs out in 2015.
Earlier, rumours surfaced that the 29-year-old could rejoin his former team McLaren after the end of the season. However, Hamilton has put all speculation surrounding his future with Mercedes to rest.
"I'm focused on 1 thing & 1 thing only right now....Winning this championship!! I am committed 100% to @MercedesAMGF1," Hamilton tweeted.
Hamilton also confirmed that he will enter into negotiations to sign a new deal with Mercedes at the end of this year.
"I think it's in an interesting time in Formula 1 - Ferrari's making changes, top drivers making changes, a lot of fiction, a lot of silly stories going around," the Mercedes driver explained.
"Whoever is starting those silly conversations, I've made clear and always have been very clear that I'm here to do the job that I'm contracted to do until the end of next year. We've confirmed that we'll sit down and talk about the future at the end of the year."
Meanwhile, Mercedes' Non-Executive Chairman Niki Lauda has also revealed they are looking to keep Hamilton beyond 2015.
"With Lewis now we're negotiating to renew his contract after 2015. For two or three years. We're just talking to him how long does he do. We're all positive, he's positive this is going to happen," Lauda told Sky Sports F1.