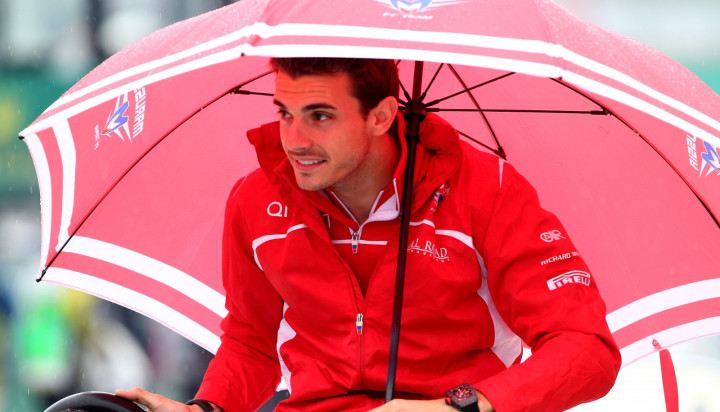 Fears are growing for Jules Bianchi after relatives of Marussia Formula One driver gathered at his bedside in hospital.
Bianchi has been in a 'critical but stable' condition since crashing heavily during last weekend's rain-hit Japanese Grand Prix.
His brother Tom and sister Melanie have been spotted arriving at Mie General Medical Centre in Yokkaichi, Japan, AFP reported. Also recently arrived to visit the Frenchman's bedside is the 25-year-old's close friend, Lorenz Leclerc
The inaugural Russian GP this weekend is taking place in the shadow of Bianchi's struggle with devastating head injuries.
Bianchi - one of Formula One's rising prospects - was badly injured when his Marussia car flew off the track and hit a tractor which was removing another car at the time.
His team are running only one car at the Russian GP in tribute to Bianchi.