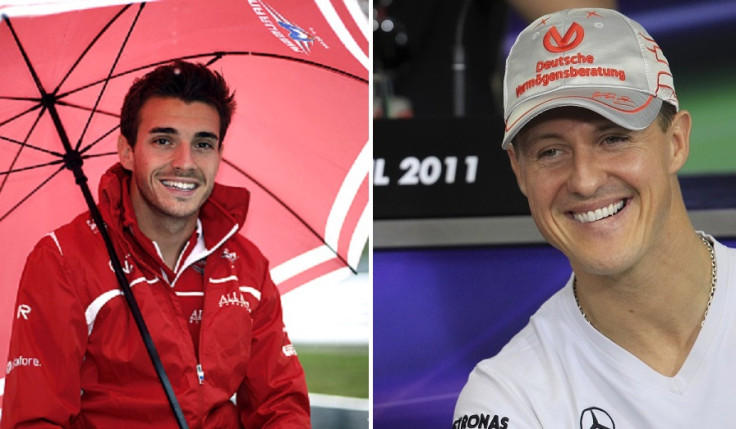 Relatives of stricken F1 driver Jules Bianchi have asked for help from the man who treated Michael Schumacher after his devastating ski crash.
The family of Bianchi want Professor Gerard Saillant to come to his aid after he was left with brain injuries from a crash at the Japan Grand Prix last weekend.
Saillant is a renowned orthopaedic surgeon and he answered their plea by travelling to the country where Bianchi remains in hospital.
The doctor went to Yokkachichi in Japan and visited the hospital treating the 25-year-old Frenchman. It is understood Sailliant is acting as a go-between for Bianchi's family and medical staff.
Biranchi is in a critical but stable condition, Formula One's ruling body has said. He suffered what is called a diffuse axonal injury when his Marussia car slid under a tractor in wet conditions at the Grand Prix.
Saillant was among the team that treated seven-time F1 champion Schumacher after he was injured while skiing in the French Alps, late last year.
The president of the sport's ruling body, Jean Todt, said today (7 October) that Schumacher is recovering so well from his injuries at home that he could live a "normal life". He has ordered a report into the circumstances of Bianchi's crash.
at home