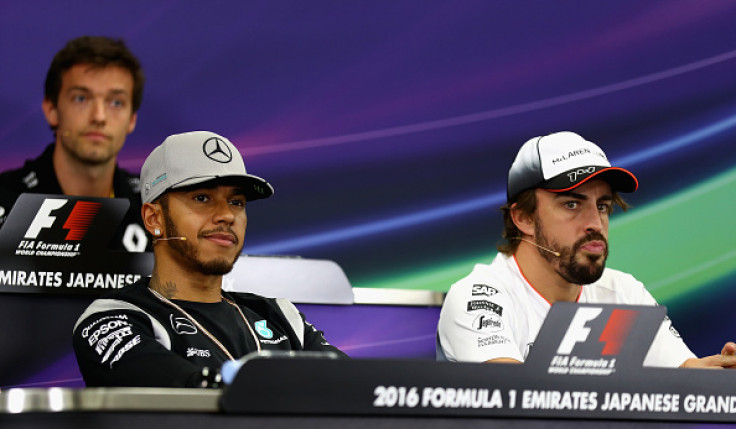 Toto Wolff has admitted that reuniting Lewis Hamilton and Fernando Alonso at Mercedes in 2017 was a 'bit too exciting' for the team to consider owing to the past history shared by the drivers.
The Mercedes motor sport boss agrees that from a fan perspective the combination between the Spaniard and Briton would have been an exciting partnership, but it was a step too far for the reigning champions to consider. Nico Rosberg also recently revealed that he wanted the McLaren driver to replace him, but will see Valtteri Bottas fill his vacancy for the upcoming campaign.
Hamilton and Alonso were teammates at McLaren during the 2007 season; the former was in his first season in Formula One, while the latter was the reigning champion having moved from Renault at the end of the 2006 season. The Spaniard was unhappy about the preference shown to the rookie despite him being the champion and that animosity spilled over on to the track and affected the rest of the team including overall results.
Hamilton and Alonso lost out in the drivers' championship to Kimi Raikkonen despite the latter leading the championship by 17 points going into the final two races of the season. The two-time champion and current McLaren driver could not see eye-to-eye with then McLaren CEO Ron Dennis and eventually left the team after just one season to rejoin Renault.
The two drivers have since put the 2007 season beyond them and developed a healthy respect for each other, but Wolff was not willing to take the risk for the upcoming season and jeopardise Mercedes' chances of retaining their constructors' crown.
"If I put myself in the fans' shoes, I'd like to have Fernando in there - the old rivalry of 2007 happens again," Wolff told BBC Radio 5 Live.
"But from a team's perspective it's just something that wouldn't go. There's history, and that year was particularly painful for Mercedes, being the partner of McLaren back in the days.
"Of course, people mature and people change, and it would have been an exciting line-up, but maybe just a tiny bit too exciting for us," the Mercedes chief added.