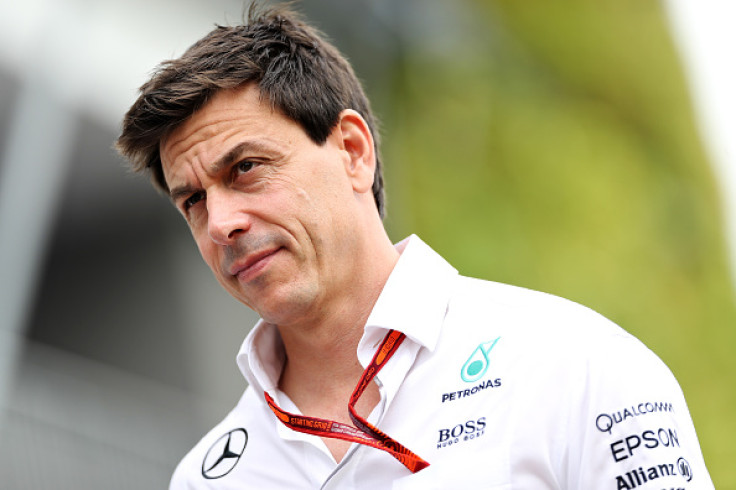 Toto Wolff believes Mercedes and Lewis Hamilton are in a 'very good place' after holding talks to clear up the misgivings that occurred during the 2016 campaign on and off the track.
The Briton, who relinquished his drivers' title to Nico Rosberg last season despite winning one race more, accused the team of not providing him an equal opportunity to fight for the title, owing to the number of mechanical failures that occurred with his car but not his teammate's during the course of the campaign.
Hamilton was criticised by the Mercedes hierarchy after the final race in Abu Dhabi for his tactics during the race and for ignoring team orders, with Wolff even admitting that he could be penalised in the aftermath, stating that 'anarchy' does not work in any team. He later admitted that the team had made the wrong decision by ordering the Briton to alter his strategy during the race.
The three-time world champion admitted that he felt 'disrespected' by the comments made by individuals within the team and reflected that it was one of the few uncomfortable moments during the course of the season. Wolff has now reiterated what Hamilton had said earlier that the team and the driver were back on good terms and are totally focused on winning the title again in 2017.
"We cleared the air with things that were out there on his side and on our side and it was a very good discussion," Wolff told BBC 5Live. "We left it in a very good place."
Valtteri Bottas will fill the seat vacated by Rosberg for the upcoming campaign, and the Mercedes motor sport boss admits that his lack of experience in a race winning car will give Hamilton an advantage. The boss, however, has backed the Finn, who is highly rated in the racing community to challenge the Briton in 2017.
The 2016 Formula One season saw a complete breakdown of the long standing friendship between Rosberg and Hamilton, with the team facing difficult moments to manage the two drivers. Wolff expects it to be easier this time around but has no doubt that they could face difficult moments, when Bottas and the former McLaren driver go head-to-head challenging for wins and the title.
"I would not write Valtteri off, but it will be difficult for a newcomer owing to Hamilton's experience with the team," the German said, when asked if it was Hamilton's title to lose in 2017.
"[Hamilton] has digested losing out to Nico. He seems in very good spirits. The only thing he has on his mind is trying to fight back. He's certainly very motivated.
"I don't expect this [Hamilton-Bottas relationship] to be much [of] a smooth ride," the Mercedes motor sport boss added.