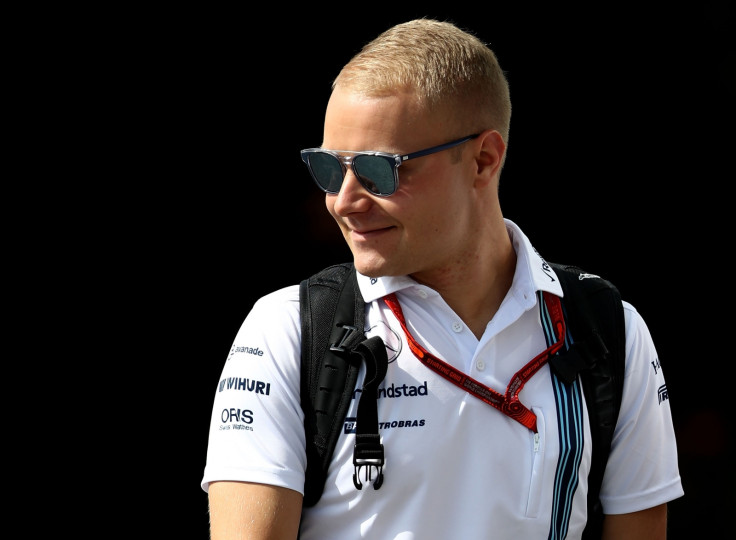 Williams F1 deputy team principal Claire Williams has pinpointed the reason Toto Wolff moved to secure the services of Valtteri Bottas during the winter. The Finnish driver will line up opposite three-time world champion Lewis Hamilton next season after being headhunted by Mercedes as a replacement for Nico Rosberg, who announced his shock retirement from the pit stop in December just five days after winning a maiden title.
Having first joined the team as a test driver three years earlier, Bottas was promoted to a full-time role at Williams in 2013. The 27-year-old amassed a total of 411 points in 78 outings for the Oxfordshire outfit, never winning a race but recording nine podium places and securing consecutive second-place finishes in Great Britain and Germany en route to finishing fourth in the 2014 driver standings. Last year he cracked the top-three spot only once in June's Canadian Grand Prix and ended the campaign in eighth, three places above teammate and eventual replacement Felipe Massa.
When asked during an interview with BBC Radio 5 Live how hard it had been to sanction Bottas' release, Williams, daughter of team founder and principal Sir Frank, said: "It wasn't the easiest time over the Christmas break. As soon as Nico made that announcement, I knew my phone was going to flash up with Toto's name and he would come for Valtteri.
"There's a reason for that and that is because Valtteri is a fantastic talent. He's the all-round package and I'd like to think that we obviously played a part in developing that talent.
"So much of a great racing driver is latent talent and Valtteri really has that. One of the great things about Valtteri is the fact that he is such a great team player. He is very apolitical and I think as a team boss you always want someone like that in your lineup... [someone] that isn't going to cause problems, that's just going to get in the cockpit and when they put their visor down they just go for it. But they always have the team and the team's best interest in the back of their mind as much as their own."
Also appearing on the BBC was Wolff, who joked that Williams made him "cry" and "beg" during negotiations. The German, who is no longer part of Bottas' personal management team, reiterated that the former GP3 champion will be given the same opportunities as the relentlessly competitive Hamilton.
"Regulations have changed and it is all points back to zero," he said. "I hope we have a car good enough to get race wins and the championship, but we will continue to give them equal opportunity."