Porsche have emphatically denied that they have a deal in place to bring Mark Webber in as a driver for the World Endurance Championship and Le Mans 24 Hours from the 2014 season.
Webber's current contract with Red Bull finishes at the end of the 2013 season, and after the controversy surrounding his and Sebastian Vettel's relationship in recent weeks, it appears very likely that he'll be looking for a new challenge when his deal expires.
But Porsche insist they are happy with their current line-up of drivers, and won't be looking to bring in new talent until the end of 2013.
"Mark Webber has not signed a contract with Porsche," Porsche's motorsport spokesman told Sky Sports.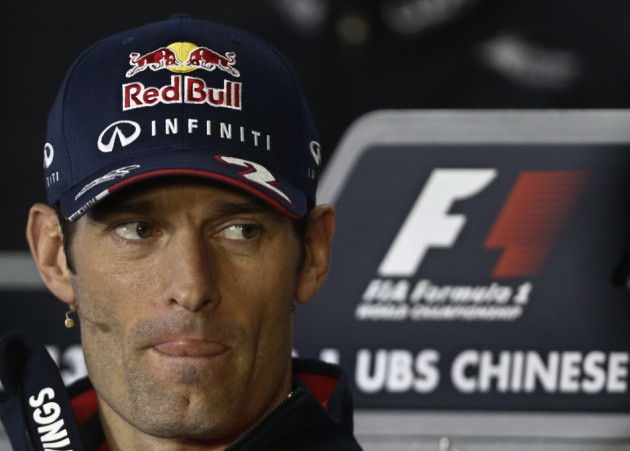 "In 2014 Porsche will return to Le Mans and the Sportscar World Championship WEC in the highest class LMP1. Our ten factory drivers are an excellent basis for our driver line-up. If we will add additional drivers will be decided later this year."
Webber has also been cagey over whether he will sign a new deal with Red Bull or move on, despite a long history of claiming there is preferential treatment for teammate Vettel.
Tensions boiled over between the two at the recent Malaysian Grand Prix, when Vettel ignored team orders and overtook Webber in the last laps to win the race.
But the Australian insists he isn't thinking about his future right now, saying: "Year-by-year [contract extensions], that's how it has always been for me, so come the summer I will talk to Dietrich [Mateschitz] and we'll go from there.
"We're only at the third race and I have never, ever made decisions about my career at this point in a season and, although it's a topic at the moment, I don't see why I should make any decisions about the future."