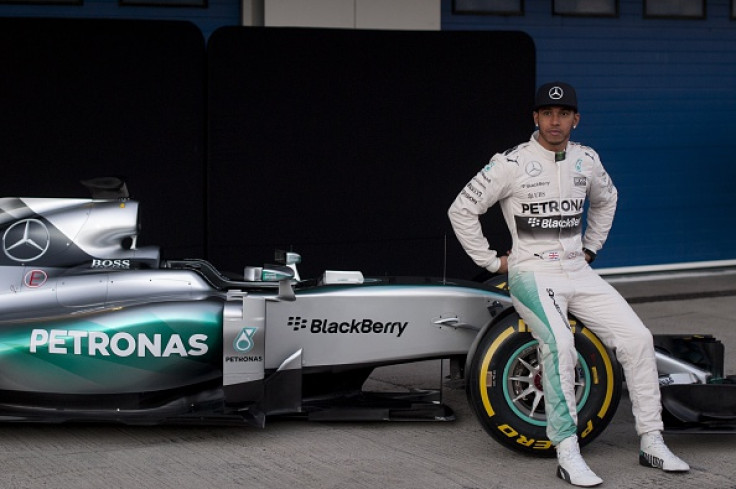 Mercedes AMG f1 have released several teaser photographs of their 2017 car labelled the F1 W08 ahead of the official launch at Silverstone on Thursday (23 February).
Williams, Renault and Sauber have already unveiled their designs with Force India set to reveal their car on Wednesday (22 February). The reigning world champions will become the fifth team to release their car for the upcoming campaign and will be followed by the rest of the teams prior to the start of the first pre-season test at the Circuit de Catalunya on 27 February.
Lewis Hamilton and new driver Valtteri Bottas will be on hand to reveal the new car at the home of the British Grand Prix before putting it through a few laps for filming. The changes in aerodynamic rules for the 2017 Formula One season has seen the cars take on a more meaner look, but the three-time world champion recently compared the new car to a boat owing to the increase in size this season.
Mercedes have released snapshots of the nose, barge boards and part of the front suspension, and unlike the other three launched cars they have not gone with the stubbed nose front wing. They have retained the round design, which was present on their 2016 challenger. The "shark fin" made a return to the grid on the new Renault and Sauber cars but it looks like the Silver Arrows cars are devoid of them as well.
The reigning constructors' champions remain favourites going into the first race of the campaign, but Toto Wolff is aware that the new rule changes could throw up a few surprises. Red Bull Racing are touted to be their closest challengers owing to their reputation of consistently building cars that are very aerodynamically sound.
Teams yet to launch their cars:
Force India – 22 February
Mercedes – 23 February
Ferrari & McLaren – 24 February
Williams (post online launch) – 25 February
Red Bull Racing, Toro Rosso and Haas – 26 February