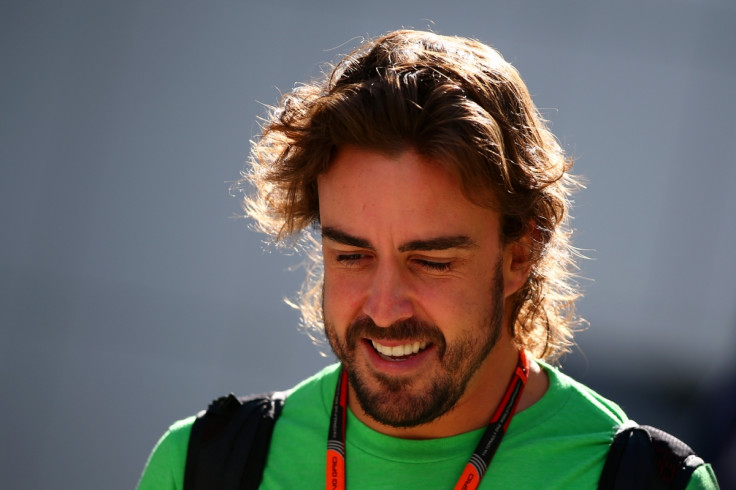 Fernando Alonso has moved to cool rumours over his Formula One future by confirming that he will remain on the grid with McLaren-Honda for the next two seasons. The two-time world champion has been unhappy with his team's frankly disastrous 2015 campaign, that has seen them amass just 17 points from 14 races to date, but appeared to confirm before practice gets under way ahead of the Russian Grand Prix that he will see out the remaining time on his current three-year contract.
"Yes, of course – and in 2017," Alonso said at a drivers' press conference held in Sochi when asked if he would remain with his current employers next year. The 34-year-old, who previously raced for McLaren in 2007 but endured a fractious relationship with Lewis Hamilton, rejoined the team in December following five years at Ferrari but missed the opening race of the season in Melbourne on medical advice after requiring hospital treatment for concussion suffered during an accident at pre-season testing at the Circuit de Catalunya in Barcelona.
Since returning from that incident, he has finished just five races as the Woking-based outfit continues to suffer reliability problems in the wake of their reunion with engine suppliers Honda. Obvious frustration over a lack of competitiveness came to the fore at the recent Japanese Grand Prix, when an angry Alonso was heard over the team radio comparing his car's engine to one usually found in GP2 competition. A similar outburst was witnessed in Canada back in June, when he complained of the team looking like "amateurs" when asked to conserve fuel.
McLaren-Honda chairman and chief executive officer Ron Dennis subsequently declared such public displays of frustration as "unnecessary", although he has always maintained that Alonso and teammate Jenson Button would both remain with the team moving forward. Button confirmed last week that he had indeed decided to stay put for next term, despite his own disillusionment at the state of the team leading many to speculate that he was set to announce his retirement from Formula One.