Jenson Button will stay at McLaren-Honda for 2016 season despite strong retirement rumours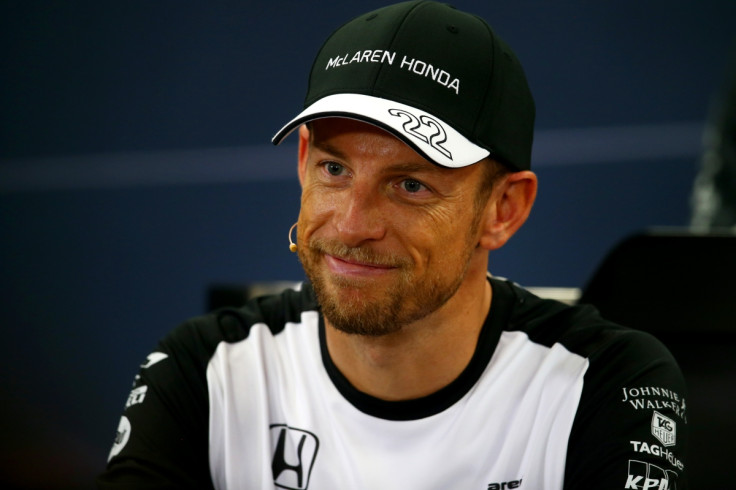 The long-running speculation concerning Jenson Button's F1 future has finally been brought to a conclusion, with McLaren-Honda confirming that the sport's most experienced active driver will represent them once again in 2016. The 35-year-old, a veteran of 282 races since making his debut for Williams in 2000, was rumoured to be considering leaving the sport at the end of the season, with the team struggling and his contract for next year not totally guaranteed.
Many even believed Button could announce his intention to move on at the Japanese Grand Prix in Suzuka last week, although in reality he simply reiterated that he had yet to reach a firm decision. Chairman and chief executive officer Ron Dennis always appeared confident that the team would retain the services of the 2009 world champion, however, and officially announced the news via a statement on the McLaren-Honda website.
"Jenson and I have been discussing his plans in private for the past few weeks, and the fact that our talks have led to today's announcement is very pleasing to both of us and will delight and motivate all at McLaren-Honda," said Dennis. "As I have made clear whenever I have been asked about the subject, Jenson's current contract is of two years' duration.
"There is a 'terminate after year one' option that McLaren could have triggered if we had wished to do so, but, once it became clear from my many conversations with Jenson that he remained as enthusiastic and as committed and as focused as ever, that option immediately became an irrelevance. That being the case, Jenson will race for McLaren-Honda next year, under the terms and conditions as set out in the two-year contract that both parties entered into a year ago."
Evidently the key reason behind those persistent retirement rumours relate to McLaren's notably poor performance since reuniting with Honda once more. The team currently languish ninth in the constructors' championship and have amassed just 17 points since the opening race of the season in Melbourne amid problems with their engines. As a result, Button has finished in the top 10 just twice this season, did not even make it to the start line in Bahrain and has been forced to retire from five further races. Despite this, he claims he is pleased to be staying put for another year.
"Over the past month or so I have done quite a lot of thinking, and it is no secret that I was at one point in two minds about my future," Button said. "But I have been a McLaren driver for six seasons now, and in that time I have got to know Ron very well. He and I have had some very good chats these past few weeks, and during those chats it has become clear to me that Ron is both utterly determined and uniquely equipped to lead our team through its current difficulties to great successes in the future.
"That gives me great confidence, and it is for that reason that, together, he and I have decided to continue our partnership; and, as soon as I had made that decision, straight away I realised it was the correct one. Okay, granted, this year has not been an easy one for us, but we know what we need to do to improve things and, in collaboration with Honda, we will work extremely hard over the next weeks and months in order to make sure that 2016 will be a much better season than 2015 has been. I can't wait."
While Button's future is now clear, questions marks remain over the status of teammate Fernando Alonso. The Spaniard once again showed his frustration at the team's poor performance in Japan and was heard on the radio comparing his car's engine to one usually found in GP2. Although he is contracted until the end of 2017, it remains uncertain if he will be content to stick around if the outlook does not improve.
© Copyright IBTimes 2023. All rights reserved.