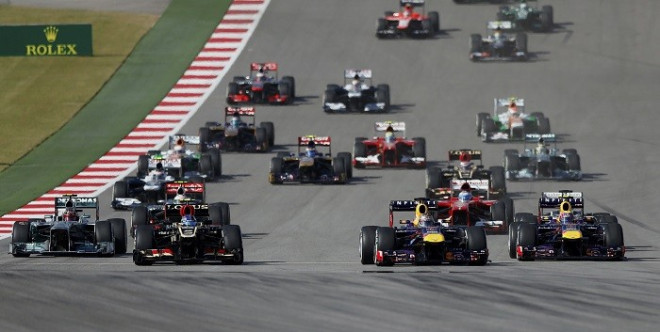 F1's profits have slumped by $137m in the past year thanks to an increase in prize money to competing teams, as well as loan repayments.
Last year's profits stood at $423m (£251m, €306m) but a new deal means that the 11 teams involved in the series now earn 6.1% more in prize money.
Prize money now stands at a staggering $798m which is paid out by F1's parent company Delta Topco.
A new agreement with governing body Fédération Internationale de l'Automobile also hurt F1's wallet when the annual fee was upped by $30m to $40m.
F1 had been hit by a series of cancellations this year which led to less revenue for Delta Topco, with the Grand Prix getting axed in Spain, India and South Korea, although the latter two were replaced by races in Australia and Russia respectively.
F1's chief financial officer Duncan Llowarch told the Telegraph that he was content with the takings, "taking into account the continuing effects of the global economic downturn on the countries staging the events".
However, F1 has a series of debts to pay and the lower profit has allowed Llowarch to refinance them by cutting interest by 140 basis point.
According to the Telegraph, F1 repaid $21.8m of the original loan amount; it still has a total of £2.1bn to pay.
Regardless of the cut in profits, parent company Delta Topco recently agreed to a $332m dividends payment for 2013.
The Delta Topco board had discussed a higher dividend payment, but later decided against it, in line with the firm's outstanding debt and a possible stock exchange listing.
In addition, the group's chief executive Bernie Ecclestone may be convicted of bribery. He allegedly paid $44m to push through then sale of F1 to CVC in 2006. He denies the allegations.
Nevertheless, CVC, the private equity firm with the governing stake in F1, has reportedly made $8.2bn since it invested in the group eight years ago.