The US Federal Aviation Administration (FAA) has finally approved a drone delivery service, but it's not Amazon Prime Air.
Australian drone start-up Flirtey has become the first company to receive approval from the FAA to deliver packages by unmanned aerial vehicle (UAV).
In this case, medical supplies will be delivered via drone to a rural coal mining region in Wise County, Southwest Virginia, which is one of the most isolated places in the world.
The people living in Wise County are unable to access proper healthcare and up to 3,000 people gather at the county fairgrounds once a year on a weekend in July in order to access proper dental and medical care at the Remote Area Medical Clinic.
For the rest of the year, the people living in this isolated area, which has a poverty rate of 25%, simply make do and leave medical conditions untreated, a fate that seems unthinkable for a first world country.
Using drones in remote areas
Usually the medical supplies for the annual clinic are delivered to the fairgrounds by truck, but this year, Nasa will pilot a large fixed-wing unmanned aircraft laden with medical supplies to the Lonesome Pine Airport in Wise County.
At the airport, the medical supplies will be taken off the plane by humans and tethered to six-rotor Hexacopter Flirtey drones. The UAVs will deliver 24 packages of prescription medication, which each weigh 4.5kg (10 pounds) from the airport to the clinic in Wise County Fairgrounds on the morning of 17 July.
"We have been conducting outreach with the youth here over the past three years in aerospace technologies, which offer a new direction for economic growth in this region. We want to provide hope for the next generation, and July will be a major milestone," said Jack Kennedy, the clerk of circuit court for Wise County and the City of Norton.
The Let's Fly Wisely project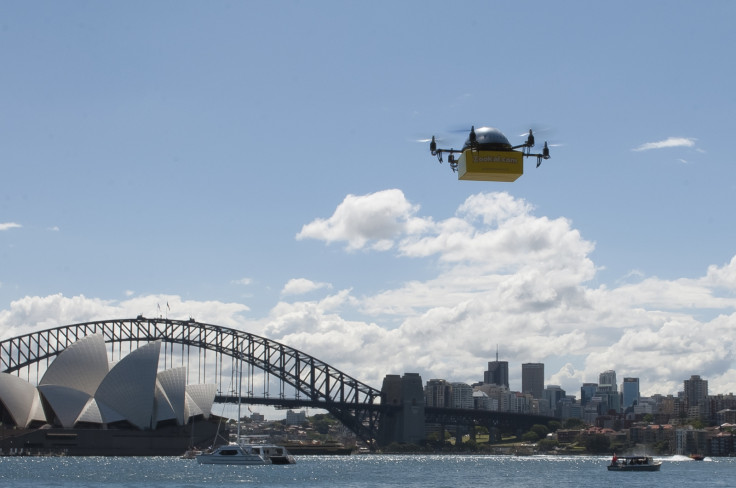 The reason that Flirtey has got the jump on Amazon, which is still at the testing stage, is that it has powerful allies – the firm has offices in Nevada as well as Sydney and has been working to make drone health supply deliveries possible with the Let's Fly Wisely project.
In New Zealand, Flirtey has already conducted successful commercial drone trials in partnership with NZ retailer TradeMe and the New Zealand Search and Rescue, which enabled it to demonstrate that medical supplies could be carried safely via UAVs.
The partners of the project include: Virginia Tech's Mid-Atlantic Aviation Partnership, which was designated as one of six national testing programmes for unmanned aircraft research by the FAA in 2013; Nasa; Remote Area Medical; Rx Partnership; The Health Wagon; and Seespan Incorporated.
How the Flirtey drone works
The Flirtey drone is manufactured by the University of Nevada in Reno, made out of carbon fibre and aluminium and partially 3D printed.
It was designed specifically to be able to deliver items for humanitarian aid like food and medical supplies, although the company is not averse to its drones being used for online shopping deliveries either.
The drone has a flying range of 10 miles from its start destination and it lowers its cargo safely to the ground using a tether. There are also built-in safety features, so the UAV will automatically return home if it loses GPS signal or communication to its pilot, and will land in a safe location if its battery runs low.
"This is the first step in proving that on-demand drone delivery can revolutionise the way medical care can be delivered to remote communities, and eventually from your local pharmacy to your front door," said Flirtey Co-Founder Tom Bass. "This will be a game changer for millions in America."