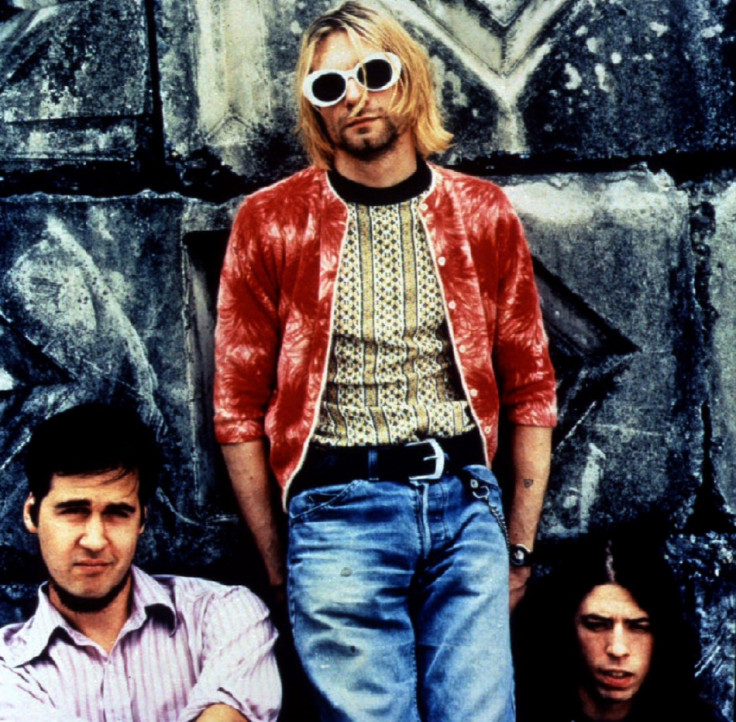 Nirvana's Iconic cover art for their 1991 album 'Nevermind' had been banned from Facebook.
The artwork, which shows a naked baby swimming underwater after a dollar bill, was uploaded to the social networking site by the official Nirvana page in preparation for the announcement of the album's 20th anniversary reissue, but was then removed from the site shortly after.
According to the site, the picture was removed as it violates Facebook's terms use, in particular a rule which reads: "Facebook does not allow photos that attack an individual or group, or that contain nudity, drug use, violence or other violations of the Terms of Use."
The American rockers aka Nirvana- were made up of singer Kurt Cobain, drummer Dave Grohl and bassist Krist Novoselic, and went to sell more than 30 million copies of 'Nevermind.'
The album - which will be repackaged to celebrate 20 years since its release - will be available on September 19 in the UK and September 20 in the US.
The new edition will include a full remastered version of the original record along with a collection of demos, B-sides, live renditions and remixes across four CDs and a DVD.
The album will receive a limited release with 10,000 copies being allocated to the US, while 30,000 will be distributed across the world.
Rare footage from the band's 1991 show at the Paramount Theatre in Seattle and a 90-page booklet of photos taken during the 'Nevermind' era will also be included.
The Facebook incident seems to have been resolved, as the 'Nevermind' cover now appears on the band's Facebook page.