Facebook has launched Camera application for iPhone, iPad and iPod touch that offers a news feed of just photos from you and your friends.
The Facebook Camera app allows you to share photos on Facebook faster with a higher-resolution than before. It is a free, 4.9MB app that can be downloaded from the App Store.
After launching the app, you can view a feed of photos from your friends and then swipe to check out more of their album, or just tap to enlarge the photos. The app gives access to your iPhone or iPad's camera roll, so you can share multiple photos quickly instead of posting one after another.
Facebook is clearly going after the photo-sharing market where Instagram has been so successful, and the addition of being able to add filters paves the way for more editing features once the $1bn deal has gone through, which was recently delayed by an investigation by US authorities.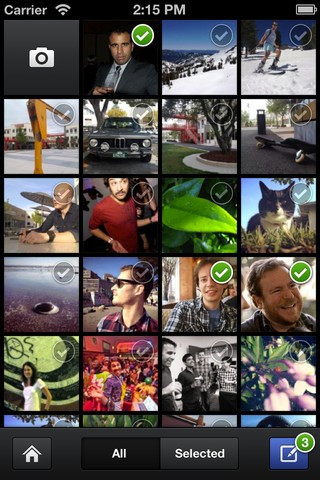 Facebook Camera lets you take a photo then add one of 15 filters, such as 'cool', 'golden' and 'neon', as well as making the image black and white; you can also crop a photo before publishing it, along with a status update and location tag, to your Facebook Timeline.
The app is only available on iOS, with no mention of when an Android or Windows Phone version will become available. "As you can imagine, people love to share and view photos on Facebook, so giving people a great photo experience has been really a big priority for us," Facebook spokesperson Derick Mains said.
Facebook Camera is available now and requires your device to be running iOS 4.3 or later.