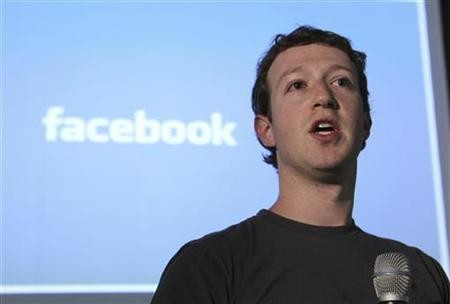 Facebook yesterday shot back at reports that it had lost as many as 6 million users during the month of May in the United States, which could prove to be a potentially damaging finding as the company seeks to go public sometime in early 2012.
Instead it denied that it is losing customers, saying it is "pleased" with growth.
"From time to time, we see stories about Facebook losing users in some regions. Some of these reports use data extracted from our advertising tool, which provides broad estimates on the reach of Facebook ads and isn't designed to be a source for tracking the overall growth of Facebook," the firm said in a statement.
"We are very pleased with our growth and with the way people are engaged with Facebook. More than 50% of our active users log on to Facebook in any given day," the firm added.
The company's retort came as yesterday the market research firm Inside Facebook claimed that accounts fell from 155.2 million to 149.4 million last month, with the social network losing six million users in the US and 100,000 in the UK.
But with 700 million users around the globe, those alleged losses were outweighed by gains in developing countries as the study concluded that with the global Facebook community had increased by a total of 11.8 million users worldwide.
"Facebook presents these audience estimates as a gauge for self-serve site advertisers to better understand how many users their ad is reaching," said Susan Su of Inside Facebook.
However, experts rapidly accepted Facebook's statement as they noted that the firm would have no reason to deny a decline in U.S. users that would inevitably become public when it hits the stock market.
Facebook, founded Mark Zuckerberg, is rumoured to be planning a public offering in the first quarter of 2012, with a valuation that experts say could top $100 billion.
"Investors are going to want very detailed information about the number of users, how it's growing and how it's broken down," said Espen Robak, president of Pluris Valuation Advisors. "It's very hard to believe they are losing users."