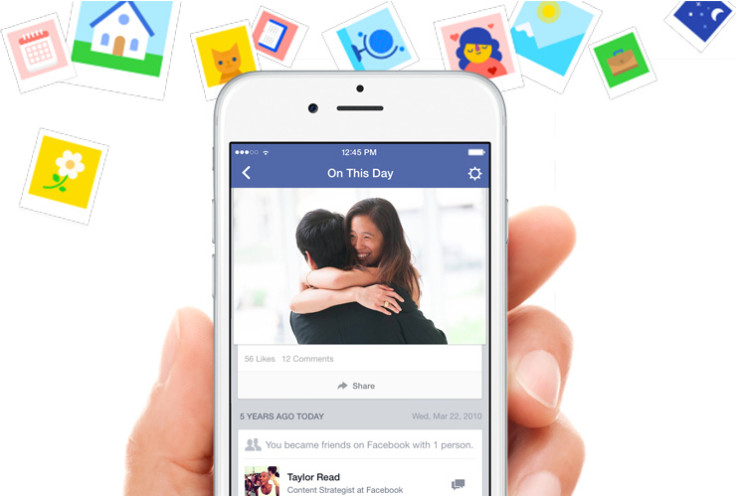 From Buzzfeed lists of everything we did in the 1990s, to Timehop reminding us of misspent years at university, nostalgia is big business - and to capitalise, Facebook has just announced On This Day.
The feature acts as a way to look back at posts, images and status updates which occurred on a certain date in years gone by, similar to Timehop. Content curated by On This Day can only seen by the account holder, although memories brought up by it can be posted to your Wall if you want to relive them with your friends.
To view the nostalgic posts, Facebook users can either click or tap the On This Day icon which will start to appear at the top of news feeds, or visit facebook.com/onthisday, although at the time of publication the feature hadn't rolled out to everyone.
Once active, you can subscribe to receive daily notifications from On This Day, just as how Timehop keeps users coming back every day. From here, older posts can be edited, deleted or shared with friends. Facebook suggests the feature can be used to see how a child had grown up over the years.
To try and prevent digging up painful memories, Facebook tries to analyse the language used in old posts. If a user has previously ended a relationship with someone, then content featuring that person will not be shown. Posts relating to a person Facebook thinks may have died are also limited, reports TechCrunch.
Timehop CEO Jonathan Wegener is not concerned about Facebook creating a very similar product to his own, telling TechCrunch: " My general feeling is that this is awesome validation that we're doing something worth doing. One of our investors put it really nicely that if Facebook isn't playing in your space, you're probably not doing something worth doing."
Timehop offers more functionality, as users can log in with accounts other than Facebook, such as Twitter. Wegener added: "I'm not particularly scared of this feature. I think it's a really nice nod to what we're doing."