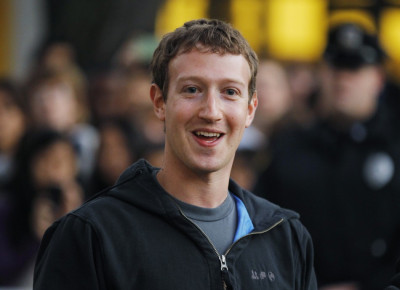 Facebook will float on the stock market on 18 May with an initial public offering of $16bn, valuing the company at $104bn, and as the markets open Mark Zuckerberg and his fellow co-founders will find themselves billions of dollars richer.
While Zuckerberg gets most of the Facebook limelight, the social network may never have happened if it wasn't for the initial investment of $15,000 by his friend Eduardo Saverin and the work done by fellow Hardvard room-mate Dustin Moskovitz.
Less than a year after Facebook went online, $500,000 of investment from Peter Thiel was needed to get the ball rolling.
The buzz is that over 1,000 of Facebook's 3,500 employees will become instant millionaires as the social network surges towards the one billion-user milestone - at 901 million already, it is expected to sign up its billionth user later this year.
But it's not just Facebook employees and investors who will win big: David Choe accepted a small number of shares as payment when he spray painted some graffiti art in Facebook's office in 2005. Choe's share will be worth $200m when the markets open.