Facebook has just filed its latest amendment to it S-1 filing to the Securities and Exchange Commission in relation to its Initial Public Offering (IPO) which is set to take place on 18 May.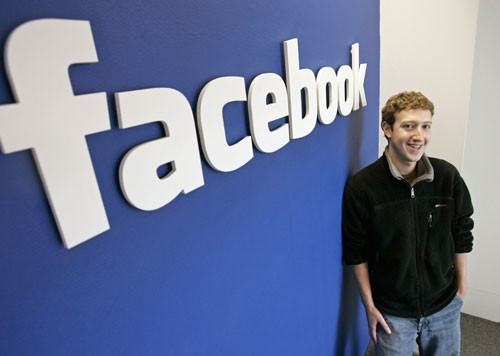 The latest filing suggests that Facebook expects its share price to be in the region of $28 (£17) to $35 (£22) which will value the company at between $77bn and $95bn, just shy of the magical $100bn figure which has been touted up to now.
The IPO, which will see Facebook float on the Nasdaq and raise up to $13bn in funding, is set to to be the largest technology flotation in history, far outstripping the £23bn Google was valued at when it floated in 2004.
A market value of that magnitude would put it at the same level as Amazon and Cisco, or about twice the current market capitalisation of HP. However it is still far below technology giants like Google ($200bn) and, of course, Apple ($540bn).
Facebook shares are expected to start trading under the symbol "FB" on 18 May.
While some investors have voiced some concerns regarding Facebook's recent quarterly earnings dip, the first in two years, there is expected to be a huge take up for the shares.
Facebook is planning on selling around 337.4 million shares, about half of which are being sold by founders, investors and employees.
"Facebook, Inc. is offering 180,000,000 shares of its Class A common stock and the selling stockholders are offering 157,415,352 shares of Class A common stock," the company wrote in the S-1 filing.
"We will not receive any proceeds from the sale of shares by the selling stockholders. This is our initial public offering and no public market currently exists for our shares of Class A common stock. We anticipate that the initial public offering price will be between $28.00 and $35.00 per share."
Founder and main shareholder Mark Zuckerberg "will hold or have the ability to control approximately 57.3 percent of the voting power of our outstanding capital stock following this offering."
Zuckerberg, who founded the company in a dorm room at Harvard eight years ago, will be worth over $18bn following the flotation.
The company is expected to go carry out a roadshow over the next two weeks to pitch the flotation to investors.
The Facebook IPO is the crowning jewel in the most recent round of new internet IPOs which has seen the likes of daily deals website Groupon and social gaming giant Zynga debut on the stock market.
The had been a rumour that Facebook would delay its flotation following a recent dip in tech stocks on the stock markets, but this seems to have been false.
Facebook is nearing the one billion member mark and has spawned a number of other companies which use its platform to engage with customers.