Facebook has issued a profit warning to investors as use of its mobile applications increases, cutting the amount of profit the social networking site earns from PC-based advertising.
As the 900 million-member website tours America ahead of its estimated $90bn stock market flotation on 18 May, analysts suggested that Mark Zuckerberg's firm would miss estimated revenue and profit targets for a second consecutive quarter, unless it can further monetise its mobile applications.
In changes to its filings ahead of the imminent flotation on the Nasdaq, Facebook said: "We believe this increased usage of Facebook on mobile devices has contributed to the recent trend of our daily active users increasing more rapidly than the increase in the number of ads delivered. Our financial performance and ability to grow revenue would be negatively affected."
The company will sell off 338 million shares during its flotation, which are expected to raise between $9.4bn and $11.8bn - substantially larger than Google's 2004 IPO, which raised $1.66bn.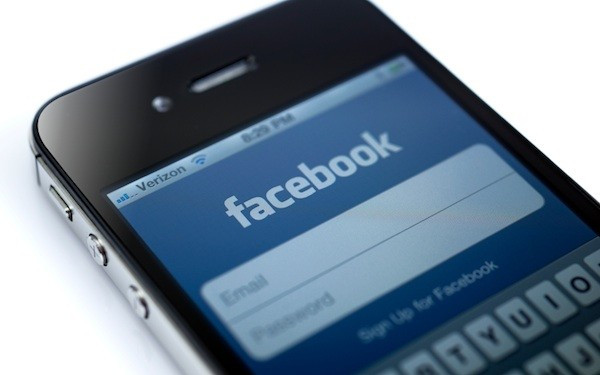 Advertising provided 82 percent of Facebook's revenue last quarter, but with 488 million users logging in on mobile apps every month - which currently do not display adverts - Zuckerberg and his board of directors will have to include adverts in aps, something which is not expected to go down well with users.
To help soften the profit warning Facebook announced the App Center earlier this week, a one-stop-shop for applications designed to run on the social network, available on the desktop as well as iOS and Android devices.
Applications such as the hugely popular Draw Something, Pinterest and Spotify will be listed on the App Center and Facebook is giving developers the option to create free or paid-for apps.
Developers are encouraged to start working on their Facebook applications right away, and although the company has said priority will be given to apps created before 18 May, a release date for the App Center has yet to be announced.
The company said in a blog post: "In the coming weeks, people will be able to access the App Center on the web and in the iOS and Android Facebook apps. All canvas, mobile and web apps that follow the guidelines can be listed. All developers should start preparing today to make sure their app is included for the launch."
Facebook founder and CEO Mark Zuckerberg, 27, made an appearance at the first day of the IPO roadshow, but choosing to wear his signature hoodie and jeans unnerved some potential investors.
Another challenge faced by the social network is the Chinese government's censorship of websites such as Twitter, YouTube and Facebook.
During a question and answer session with potential investors, chief operating officer Sheryl Sandberg said that the company would be willing to sit down with Chinese government officials to discuss a potential partnership in the country.
Facebook's recent acquisition of photo-sharing application Instagram for $1bn (23 million shares and $300m cash) will go some way towards improving the site's mobile offerings, by including Instagram's filters and sharing features.
But the firm's takeover of the profitless app company could be delayed by up to a year, after it was announced on Thursday that the Federal Trade Commission (FTC) has started an antitrust probe into the deal.
The investigation is routine for any deal worth more than $68m, but can take between six months and a year to complete, which could conflict with Facebook's plans to wrap up the deal by the second quarter of 2012.