Facebook has announced the App Center, a one-stop-shop for applications designed to run on the social network, available on the desktop as well as iOS and Android devices.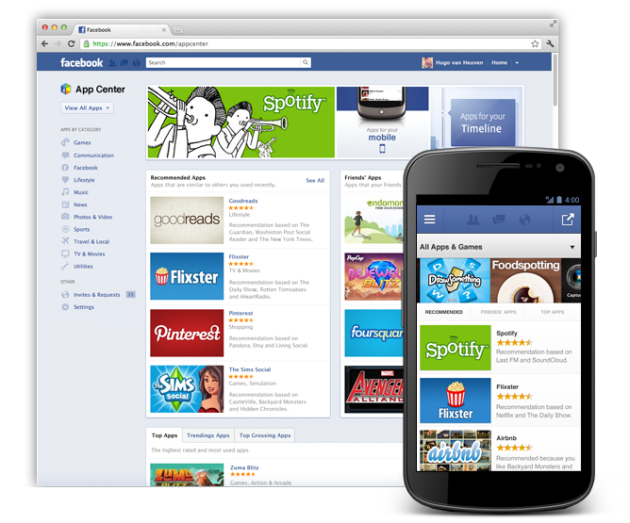 Applications such as the hugely popular Draw Something, Pinterest and Spotify will be listed on the App Center and Facebook is giving developers the option to create free or paid-for apps.
Developers are encouraged to start working on their Facebook applications right away, and although the company has said priority will be given to apps created before 18 May, a release date for the App Center has yet to be announced.
The company said in a blog post: "In the coming weeks, people will be able to access the App Center on the web and in the iOS and Android Facebook apps. All canvas, mobile and web apps that follow the guidelines can be listed. All developers should start preparing today to make sure their app is included for the launch."
Applications will be rated by their popularity with users, quantified by user ratings out of five stars and engagement with the app. These metrics will go towards deciding if an application is listed in the App Center.
Facebook explains: "Well-designed apps that people enjoy will be prominently displayed. Apps that receive poor user ratings or don't meet the quality guidelines won't be listed."
Guidelines set out by Facebook include having an easy-to-use interface with no significant bugs, to show clear distinction between ads and content, have a low negative feedback rating and apps must not mimic the Facebook user interface "in a way that's misleading or unintuitive."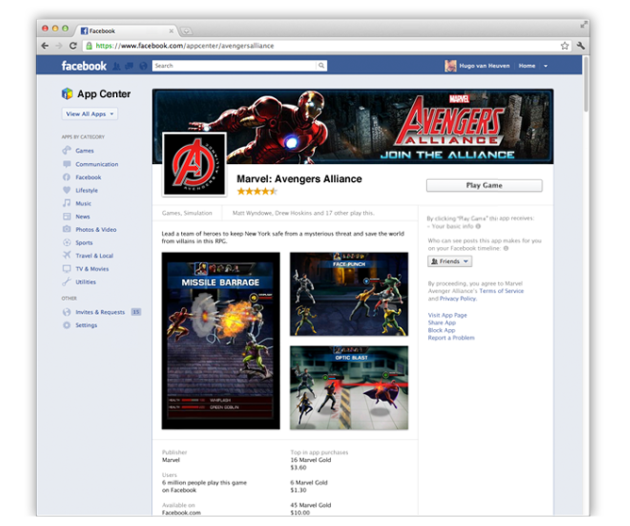 A full set of guidelines can be found on the Facebook developers' blog.
For iOS and Android devices developers can send a user from the Facebook App Center to the Apple App Store or Google Play (formerly Android Market) where apps can be downloaded to their mobile device. However, only iOS and Android apps which use a Facebook login will be considered for the App Center, meaning FAcebook will be able to collect even more data from its users.
Once an app has been created, developers are encouraged to create an app detail page, which is required for being listed in the App Centre. The detail page shows images from the app, gives a brief description of what the app does and displays a star rating out of five.
Finally, Facebook is launching a beta programme for paid applications, stating: "Many developers have been successful with in-app purchases, but to support more types of apps on Facebook.com, we will give developers the option to offer paid apps. This is a simple-to-implement payment feature that lets people pay a flat fee to use an app on Facebook.com."
Developers interested in the paid-for beta programme can sign up to receive more information.