Facebook's first quarter results for 2012 has shown that the company's revenues continued to grow as it's number of active users passed 900 million, however it's net profit has dropped as a result of increased spending ahead of the company's stock market flotation next month.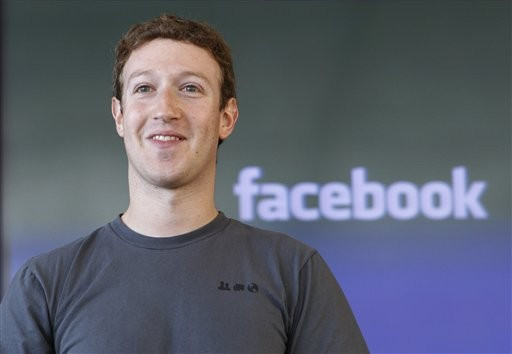 With less than a month to go until Facebook is due to float on the stock market for an expected $100bn, the social network's networks ;atest set of results show that revenue has slipped compared to the last quarter but is up 45 percent on the same period last year.
Revenue for the last three months is $1.06bn (£620m), up from $731m in the same period last year, but down 6 percent compared to Q4 2012 ($1.13bn). There was an even more pronounced slide in net income which dropped by almost a third compared to the last quarter. Facebook reported net income of $205m for the three months to the end of March, compared to $302m in the fourth quarter of 2011 and $233m in the first quarter of 2011.
The reason for the fall off in net profit is down to increased spending as expenses jumped from $343m in Q4 2011 to $677m in the first three months of 2012. Prior to announcing its latest set of results, Facebook announced that it had agreed to pay $550m to Microsoft for 650 patents, which the Redmond company had purchased from AOL only two weeks previously.
Another reason for the decrease in net income was additional spending on wages, with Facebook now employing 3,539 people as of March 31, up from 2,431 a year earlier.
Of the $1.06bn raised in revenue, $872m was generated from advertisement, which is down from the last quarter, where ads were responsible for $943m, but up significantly from the $731m generated by ads in the first quarter of 2011.
The number of active monthly users (those who log in at least once a month) has continued to increase with no signs of slowing; the social network now attracts a staggering 901 million monthly users, up from 680 million at the end of Q1 last year and up from 845m in December.
If this rate of growth continues, the site will no doubt pass the one billion milestone later this year.
More impressive still, is the number of users who access Facebook every single day - 526 million worldwide.
The 901 million users generated 3.2 billion 'Likes' and comments per day during the first quarter of the year.
Facebook said it paid $300 million in cash for Instagram, along with 23 million shares of Class B common stock. It said the fair value of its Class B common stock was $30.89 per share as of January 31, according to Reuters.
It was revealed that the company paid $300m in cash plus "approximately" 23 million Facebook shares; with a $100bn estimated valuation, those shares are thought to be worth around $40 apiece.
In a statement the company said: "Our net income in the first quarter of 2012 decreased compared to the same period in 2011. Total costs and expenses grew more than revenue, due in particular to a significant increase in share-based compensation expense for Post-2011 RSUs during the first quarter of 2012, which expense was not significant in the first quarter of 2011 due to the timing of RSU grants."