Facebook shares fell below $20 (£12.86) for the first time on Thursday, as doubts about the site's growth and ability to earn revenue continue.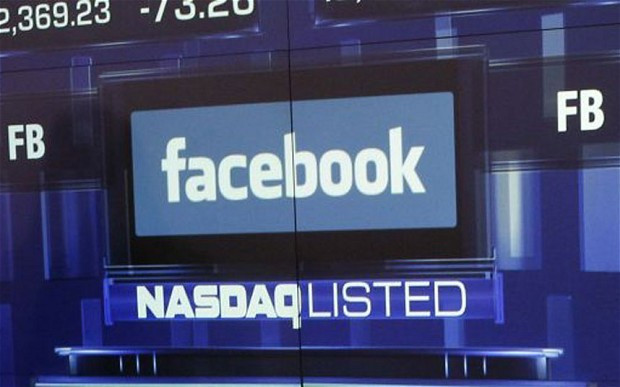 Falling to a record low of $19.82, the shares recovered slightly to close at $20.04, meaning the social network has lost almost half of its value since floating on the Nasdaq in May.
"The sentiment on this thing is so negative," Topeka Capital Markets analyst Victor Anthony told Reuters. "I think this thing may continue to tick down until you see some sort of meaningful catalyst which unfortunately may not show until third-quarter earnings."
Since hitting the Nasdaq with a record breaking initial public offering and $100bn valuation, Facebook shares have fallen consistently, as questions about monetising its mobile apps remain unanswered.
This week saw Ethan Beard, the director of platform partnership at Facebook, and Katie Mitic, director of strategic partnership marketing, separately announce their plans to leave the company.
Traders will be keen to see how the share price reacts on 16 August, when about 271 million shares will become available for trading as a first-tier of lock-up restrictions preventing employees and early investors from selling their shares is removed.
A further 342 million shares are set to become available for trading between mid-October and mid-November. The key date though, is 14 November, when more than 1.2 billion shares will become available for trading.
The expiration of these lock-up restrictions will mean that the 36 Wall Street analysts who participated in the IPO will go quiet for a 30-day period, a mandatory regulation imposed by the Securities and Excahnge Commission (SEC). This could create even more uncertainty surrounding the share price and Facebook's future.
In the most recent quarter Facebook reported revenue growth of 32 percent, compared to more than 100 percent growth seen in the same quarter last year.
Earlier this week, Facebook revealed in its SEC filings that it has around 83 million false or duplicate accounts, with 14 million of these considered to be used for spamming.
Facebook has a battle on its hands to prove that it can sustain growth and turn a profit, and addressing the lack of revenue generated by its mobile applications - which display far fewer adverts than the website - will be key to reassuring investors.