Facebook moved Thursday to change how people consume media online, introducing a range of partnerships with TV, film and record labels set to content to the social network.
Facebook wants users to share everything that they're doing in real time with their friends; Spotify, Netflix, Hulu and the Guardian are among those who have developed apps for the site. Whenever a user reads a story, listens to a song or watches a film this information is displayed in their Timeline (formerly known as Profile page), and also in their friends' Tickers.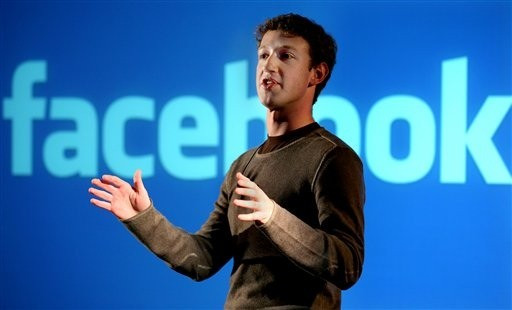 The Ticker, which was launched recently, displays a live feed of what your friends are doing online. If a friend is listening to a song on Spotify, for example, this will appear in the Ticker. Friends can then listen to the same song by clicking on the Ticker.
Facebooks hope that this will help users discover and consume more content than ever before. It believes that users are more likely to watch a film or listen to an album if they see their friends doing it.
A range of "lifestyle" apps have also been developed, with Nike bringing iits popular Nike+ running app to the site, letting users log and share their runs with friends using GPS. Other social apps highlighted at Thursday's F8 conference included Metacafe, Yahoo!, Ticketmaster and FundRazr.
"You can connect to anything you want in any way you want. You don't have to like a book, you can read a book. You don't have to like a movie, you can just watch a movie. You can eat a meal, hike a trail, listen to a song, connect to anything in any way you want. You can make an order of magnitude more connections than you could before," CEO Mark Zuckerberg said.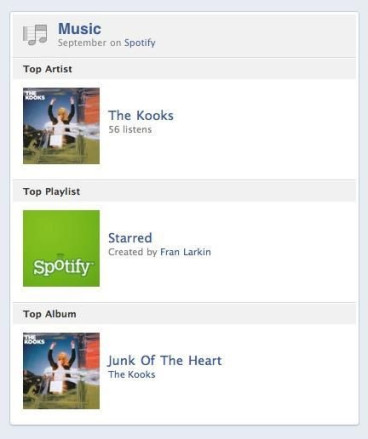 Adding apps to a user's Timeline will help to build their identity on the site: "For example, photographers can fill their Timeline with photo apps that will update with each new photo taken; cooks can add recipe apps that will update with each new dish made; and music fans can connect to apps that show live top playlists," Zuckerberg said.
The "Open Graph," as Facebook has named the application system, can identify which news stories and interactions among friends are worthy of appearing on Timelines, and which should just appear in the Ticker - where less important activities go.
Zuckerberg explained that if four of his friends were watching films with Jonny Depp, then this would appear on the Timelime. If just one friend was watching a Depp film, this information would only appear in their friends' Tickers.
Timeline is available now as a beta, but does not appear to be working for all uses.