Facebook's early investors and insiders are now free to sell their stake in the social network following the end of the first lockout period.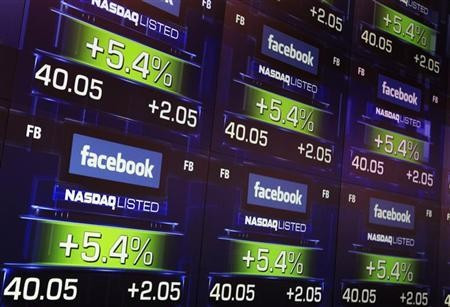 Facebook's flotation has been little short of a disaster. Signs were there from the beginning that this hugely-hyped flotation was not going to end well.
The interest in the flotation was so huge that it crashed the New York Stock Exchange for half an hour, and since then things have gone downhill. Launching at $38, the share price was 46 percent down on the New York Stock Exchange at close yesterday, trading at $21.20.
The release today of 271 million additional shares for sale is a result of the first lockout period expiring, a system will limits the ability of some shareholder to sell their stock following a flotation.
The relase of the new stock however could see the share price dip even lower, as some shareholders might see it as an opportunity to jump from a sinking ship.
Among those eligible to now trade their shares include Sheryl Sandberg, Facebook's chief operating officer and David Ebersman, the company's chief financial officer. Sandberg and Ebersman were the driving forces behind the IPO, taking to the road in April and May to promote Facebook to potential investors ahead of its flotation.
While Ebersman and Sandberg are both unlikely to offload their shares, other early investors may do so, and any indication that there is a fire sale could see many more dumping shares and driving the price even lower.
Facebook shares opened today (16 August) down just less than 5 percent at $20.44 and have since dropped to their lowest ever point of $19.75 (as of 15:26 BST on 16 August).
Two other technology-related IPOs in the last 12 months have seen similar problems when their stock didn't perform as well as had been expected. LinkedIn and Groupon both saw their share price drop quickly after flotation and the end of its first lockout period saw share price tumble a further 7 percent and 10 percent respectively.
This is just the first of a number of expiration dates for Facebook stock, with a total of 1.8 billion extra shares potentially hitting ther market in the next 18 months. The most important of these expiration dates is likely to be in November when Facebook employees are freed up to sell stock given to them as part of the IPO.