A campaign has been launched on Facebook to reunite families with photographs that they lost during super-storm Sandy.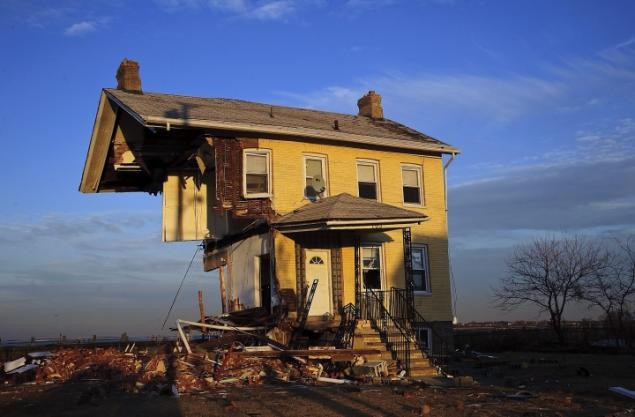 Called 'Restoring Union Beach Memories', the campaign is led by Jeannette Van Houton and Mary Danielson, two residents of Union Beach, New Jersey, which was severely damaged when Sandy struck the East Coast on 30 November.
The group has so far retrieved more than 10,000 lost photographs from the streets and seafront of Union Beach and is now in the process of scanning them onto Facebook where they can be found by their owners:
"I became involved when I read the first story about resident Jeannette Van Houten's effort to collect and reconnect photos to their owners," Danielson told The Verge. "I offered to help and haven't left. The one thing I continue to hear from residents is 'all I want to find are my photos.'"
Super-storm Sandy caused more than $70 billion (£43bn) worth of damage to the American East Coast. More than one million people were evacuated from their homes, with floods in some areas reaching more than 13 feet high.
New Jersey was particularly hard hit by Sandy, completely destroying more than 200 houses. Van Houton, the founder of the Restoring Union Beach Memories project, lost her house, car and all of her possessions in Sandy:
"I couldn't sit around and go, 'Woe me,'" Van Houton told CBS. "There was a lot of 'woe me' stories. The storm can take our houses. They can take our possessions. But, she left us these photos. And I was like, 'Okay, what do I do with them? Oh, you know what, Facebook.' The power of social networking."
The campaign is now seeking funds from crowd-funding website gofundme, where it has already passed its $2,000 target. Volunteers predict that more than 20,000 photographs will be recovered once the every destroyed area of New Jersey has been cleaned.