Facebook has hit back at those who questioned if it could monetise its rapidly growing mobile users, by announcing that 14 percent of its revenue now comes from mobile advertising, just months after beginning display ads on its mobile apps.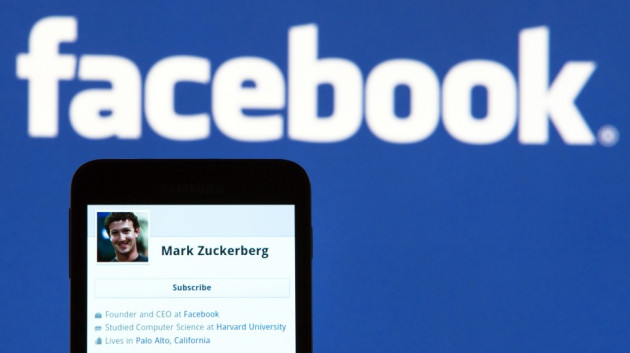 Announcing its third quarter results, Facebook said that mobile ad revenue has grown from an estimated $40 to $50 million (£25m -£31m) in the second quarter to approximately $150m in the latest quarter, to the end of September 2012.
The growth is much faster than expected, but helps reassure investors that the social network is making money from its mobile operations. As of 30 September, 604 million of the 1.01 billion monthly active users were accessing the site via a mobile device; that is approximately 60 percent of users.
Facebook recently opened an engineering centre in London, the first outside of the US. The centre will notably focus on improving mobile activities.
Facebook has also updated its mobile app for iOS devices like the iPhone and iPad, making it a native application with hopes it would improve user experience. The company also launched new advertising products such as mobile app install ad, custom audiences and Facebook exchange.
"I want to dispel this myth that Facebook can't make money on mobile," said CEO Mark Zuckerberg in a conference call with analysts. "This may have seemed true earlier this year because we hadn't started trying yet."
Facebook's disastrous launch on the New York Stock Exchange earlier this year was followed by the company's shares losing over half their value. Many analysts believed that as users migrated to using Facebook on mobile devices rather than traditional desktop PCs, the company would not be able to monetise these users to the same extent.
Revenue
The total revenue for the third quarter was $1.26bn, an increase of approximately 38 percent on the same quarter last year. Advertising is the main source of revenue for Facebook, bringing in 86 percent of the total revenues for the third quarter with $1.09 billion. Payments and other fees totalled at $176 million, a decline of nine percent from the second quarter.
Profit of $311m in the three months to the end of September compares well with the loss of $59m posted for the previous quarter.
While ad revenue makes up the vast majority of Facebooks earnings, it also gets a cut of money spent on virtual items in games from the likes of Zynga. However as Zynga continues to struggle, announcing 100 jobs losses at the same time as Facebook was announcing its results, Zuckerberg admitted that revenue from Zynga was down, but said the company's games ecosystem was more diverse now.
"People who use our mobile products are more engaged, and we believe we can increase engagement even further as we continue to introduce new products and improve our platform," Zuckerberg said. "At the same time, we are deeply integrating monetization into our product teams in order to build a stronger, more valuable company."
Facebook shares on the NASDAQ closed last night at $19.50.