On his first full day as head of GCHQ, Robert Hannigan has written a controversial article in which he says social media sites have become an asset to terror groups including Isis. In an opinion piece for the Financial Times Hannigan says US-based technology giants must do more to work with security agencies or risk increased surveillance.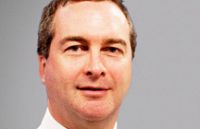 "However much they may dislike it," says Hannigan, "they have become the command and control networks of choice for terrorists and criminals, who find their services as transformational as the rest of us."
Although not naming names, Hannigan said social media giants are used by terror groups to communicate and disseminate ideas and propaganda.
The recent beheadings of Britons Alan Henning, David Haines and two American journalists were all released on YouTube and spread rapidly on Twitter.
Isis are adept at creating new accounts, using encryption and using apps such as WhatsApp as part of their command structure.
As its new director Hannigan defends GCHQ, which has come in for increasing criticism over the extent of its intrusion into ordinary peoples' lives.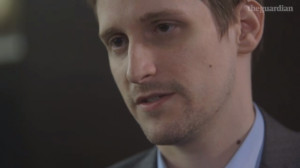 "GCHQ is happy to be part of a mature debate on privacy in the digital age," says Hannigan. "But privacy has never been an absolute right and the debate about this should not become a reason for postponing urgent and difficult decisions."
However Hannigan's views were strongly attacked by some privacy experts. Privacy International's Deputy Director Eric King told The Guardian: "Before he condemns the efforts of companies to protect the privacy of their users, perhaps he should reflect on why there has been so much criticism of GCHQ in the aftermath of the Snowden revelations.
"GCHQ's dirty games – forcing companies to handover their customers' data under secret orders, then secretly tapping the private fibre optic cables between the same companies' data centres anyway – have lost GCHQ the trust of the public, and of the companies who services we use."