The UK government has admitted for the first time that its intelligence agencies can access data collected by other international agencies about UK citizens without a warrant.
Human rights groups Privacy International, Liberty and Amnesty International have revealed that the UK's Government Communications Headquarters (GCHQ) had almost limitless access to a "massive searchable database" compiled by the NSA and other overseas partners, which includes information about British citizens caught in surveillance operations.
The revelations were heard at a private hearing at the Investigatory Powers Tribunal, the UK surveillance watchdog, after the three groups brought GCHQ to court in July this year.
"On the face of the descriptions provided to the claimants, the British intelligence agencies can trawl through foreign intelligence material without meaningful restrictions and can keep such material, which includes both communications content and metadata," the groups said in a joint statement.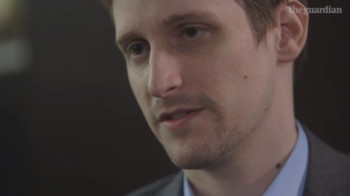 "The 'arrangements', as they are called by government, also suggest that intercepted material received from foreign intelligence agencies is not subject to the already weak safeguards that are applied to communications that are intercepted by the UK's Tempora programme."
A document submitted by the UK government to the court shows that GCHQ's interception and collection of communications gathered by foreign intelligence agencies about UK citizens is permitted, if it is not a "deliberate circumvention" of the Regulation of Investigatory Powers Act (Ripa).
It is stated that a warrant is not necessary for GCHQ if it is "not technically feasible" and it is "necessary and proportionate" for the agency to gather the information.
"[A] Ripa interception warrant is not as a matter of law required in all cases in which unanalysed intercepted communications might be sought from a foreign government," the document states.
According to MI5's own website, the "interception of communications includes listening to the calls made on a telephone or opening and reading the contents of a target's letters or e-mails" and "is only allowed under the authority of a warrant signed by a Secretary of State [usually the Home Secretary]".
The issue of warrantless surveillance was brought to light last year by the whistleblower Edward Snowden, the former contract worker for the National Security Agency (NSA). Since then privacy advocates and campaigners have been fighting to curtail the powers of intelligence agencies around the world.
"We now know that data from any call, internet search, or website you visited over the past two years could be stored in GCHQ's database and analysed at will, all without a warrant to collect it in the first place," said Privacy International's deputy director Eric King.
"It is outrageous that the government thinks mass surveillance, justified by secret 'arrangements' that allow for vast and unrestrained receipt and analysis of foreign intelligence material is lawful."