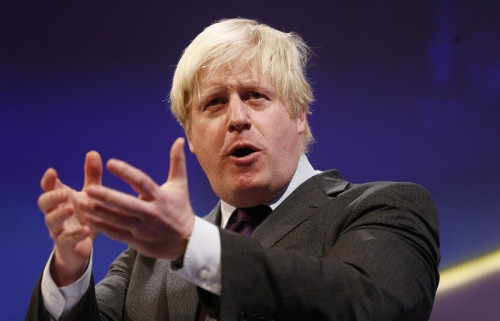 The Airports Commission led by Sir Howard Davies has so far published a shortlist of three options when it comes to expanding air capacity in the southeast of England.
London's mayor Boris Johnson is the most prominent advocate of an alternative, in the form of a new airport in the Thames Estuary.
The report from the commission said that that there is no immediate crisis in Britain's airport capacity between now and 2030 but there is a clear need for at least one additional UK runway in the future.
IBTimes UK decided to look in detail at the commission's three proposals and Boris Johnson's favoured option.
Expanding Heathrow Option 1
Where: Heathrow, west London.
Runway Length: Heathrow Airport Limited has proposed that a new 3,500 metres runway could be built northwest of the existing airport.
Cost: It is estimated that 1,500 houses would be demolished and the village of Harmondsworth would be lost. Around 30 listed buildings would be lost. In financial terms this equates to between £13bn and £18bn by completion time in 2030.
Argument: Heathrow offers the closest location to central London and the completion of Crossrail and the western link to the Great Western Mainline will improve this further.
Expanding Heathrow Option 2
Where: Heathrow, west London.
Runway Length: Heathrow Airport has proposed extending the current northern runway to the west by 6,000 metres and allowing it to be operated as two separate runways with one for departures and one for arrivals.
Cost: This option sees the fewest houses demolished with only 720 properties estimated to be lost. However, the runway would be situated closer to the boundary of south west London. Estimated to cost £13bn-£18bn by 2030.
Argument: same as above.
Gatwick Expansion Ideas
Where: Gatwick, south of London.
Runway Length: Gatwick could build a runway over 3,000 metres long which would be south of the existing runway, and would be fully independent.
Cost: It is estimated this option would cost £10bn-£13bn over the period to 2030. Around 200 homes or fewer would be lost.
Argument: In terms of capacity, a second runway at Gatwick would cater to 17 million passengers by 2030, as opposed to 22 million which would be accommodated by a third runway at Heathrow. The Gatwick plan assumes that cheaper and more competitive airlines would take competition away from existing hub airports.
Boris Johnson's Island Airport
Where: Isle of Grain, North Kent.
Runway Length: According to the evidence that Johnson submitted to the Airport Commission, a four runway hub offers the best in terms of destination and frequency of flight options.
Cost: The commission's independent assessment suggests that the cost of Boris Johnson's idea could be as much as £82-£112bn by 2030.
Argument: Boris Johnson believes expanding Gatwick will not solve the capacity crush problem because certain airlines will not deviate from Heathrow. He also says the Heathrow plan involves closing M25 and other major arteries for years. Johnson also favours the Thames Estuary proposal over a 2-2-2 option where Gatwick and Stansted are expanded to two runway airports to compete with Heathrow.