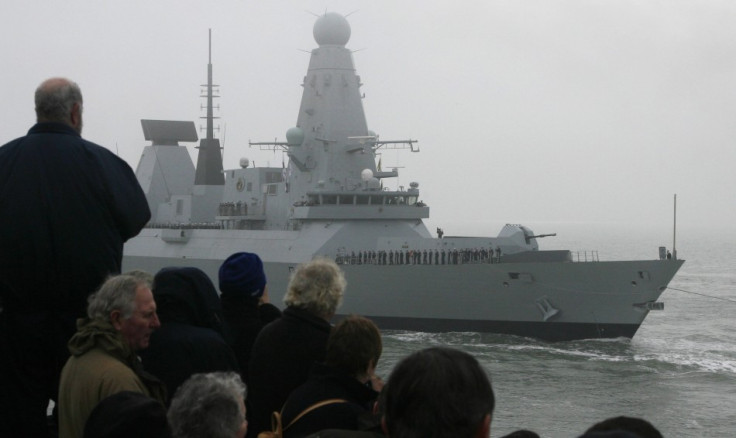 The political editor of the national daily newspaper, La Nacion (The Nation), has labelled David Cameron's decision to send the destroyer, HMS Dauntless, to the Falklands as a "joke".
The Type 45 destroyer is due to set sail for the region on her maiden mission in the coming months to replace frigate HMS Montrose.
Matin Rodriguez Yebra, who has been the leading political journalist at the publication for 15 years said: "To dispatch a [more powerful] destroyer because they were frightened by Argentine colonialism sounded like a joke worthy of the proverbial English humour."
Rodriguez added: "The overreaction is a has offered the president, Cristina Fernandez de Kirchner, a platform that she must maximise."
The Argentinian government has already denounced the presence of nuclear arms in the Falklands and will head to the United Nations (UN) to officially protest about Britain's "militarisation" of the seas around the disputed islands.
The Argentine foreign minister, Hector Timerman, is expected to make a formal complaint to the presidents of the Security Council and General Assembly at the UN's headquarters in New York.
Krichner, told political colleagues: "In a few hours our foreign minister leaves for New York to make a presentation to the United Nations about the militarisation and the introduction of nuclear arms in the zone."
Tensions between London and Buenos Aires in the run-up to the 30th anniversary of the 1982 Falklands war have been rife with either country accusing the other of colonialism.
In December, Prime Minister Cameron accused the Buenos Aires administration of "colonialism" after the Mercosur grouping of countries, which includes Argentina, Uruguay, Brazil and Paraguay, announced that it would ban ships sailing under the Falkland Islands flag from docking at their ports.
Last week Prince William began a six-week posting in the Falklands region in his role as an RAF search and rescue pilot, while the Government has also revealed it is to send one of its newest destroyers, HMS Dauntless, to the South Atlantic.