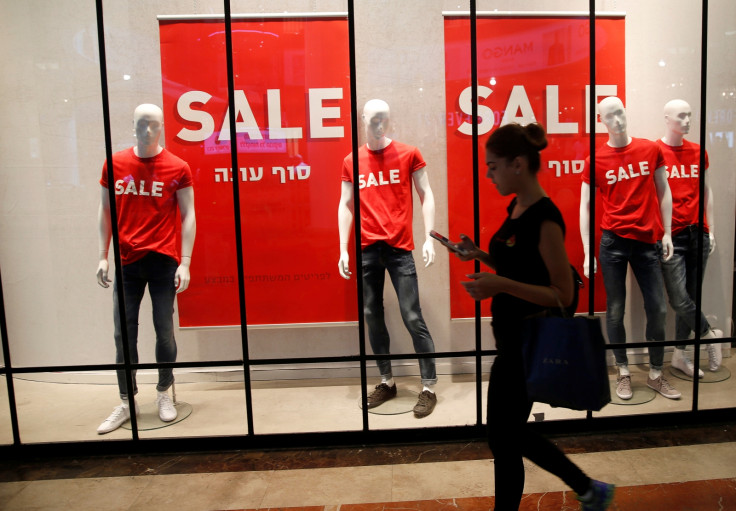 UK high street sales declined in May on the back of poor sales of clothes and shoes, as consumers eased back on spending amid rising inflation.
Sales were 1.3% lower compared to the same month a year earlier, according to BDO's high street sales tracker, with fashion sales down 3.6%.
This marked the third straight month of negative total sales.
However, sales of lifestyle products, which include health, beauty and leisure goods, increased 3.9% year-on-year in May, while homewares sales were up 1.2%. Online sales were up 19.3% from a year earlier.
The BDO said lifestyle sales were boosted by record tourist numbers – along with the weak pound – and added that online sales were on a slowing trend.
"The decline in footfall and the marked slowdown in non-store sales for the first three weeks of the month, points to a real slowdown in consumer spending on retail in May," it said.
The UK's official inflation rate stood at 2.7% in April – up from 2.3% in March and well above the Bank of England's 2% target.
The central bank expects inflation to peak at just below 3% this year and has warned households to brace for a spending squeeze due to rising prices and falling real wages.
"Such economic conditions are inevitably leading to discounting. Yet discounting indefinitely is unsustainable in a climate where retailers' margins are being squeezed by many factors," the BDO said.
"In navigating the turbulent months ahead retailers will be challenged to uphold product value, promote strategically, and maximise the opportunities that the summer will bring."
A separate report released by the British Retail Consortium (BRC) earlier this week showed that shop prices in the UK fell 0.4% from a year earlier in May, following a 0.5% fall in April.
Data released by the Office for National Statistics on 25 May showed that the UK's gross domestic product grew just 0.2% in the first three months of 2017, a marked slowdown from the 0.7% expansion in the previous quarter.