FX Focus: Pound sees flat trading on conflicting political opinion polls
A week before UK polling day, pollsters' findings are not in alignment on the gap between Conservatives and Labour.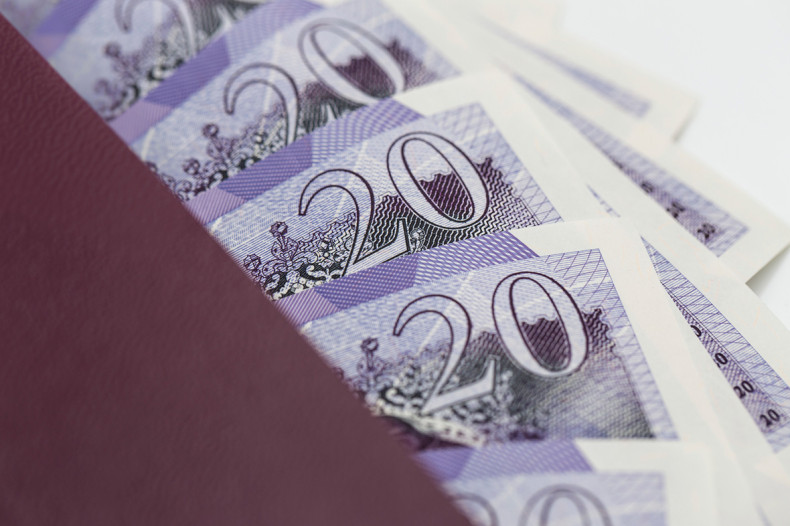 The pound saw flat trading on Thursday (1 June), after a plethora of opinion polls showed different levels of gaps between Prime Minister Theresa May's Conservative Party and the opposing Labour party, barely a week before the General Election of 8 June.
At 12:59pm BST, the pound was changing for $1.2858, down 0.22%, but within overnight ranges. Concurrently, the euro, itself marginally lower against the dollar, was changing hands at £0.8727, up a mere 0.03% in European intraday trading.
Overnight, pollster YouGov said the gap between the Conservatives and Labour had narrowed to just 3 points, with the parties at 42% and 39% respectively.
However, a poll by Kantar pointed to the gap being at 10 points with the Conservatives at 43% and Labour at 33%, yet Panelbase said its findings puts the gap at 15% with the Conservatives at 48% and Labour at 33%.
It means the outcome on the morning after the election could range from a hung parliament to an outright thumping majority for Theresa May, ahead of Brexit talks with Brussels.
Unlike last week, the currency market sought to downplay the latest conflicting polls, with the assistance of mildly positive manufacturing purchasing managers data pointing to momentum being with UK manufacturing.
Kit Juckes, IBTimes UK columnist and head of FX at Societe Generale, said Theresa May skipping the party leaders' debate added to UK election uncertainty, which continues unabated. "Though bookmakers still give a very low probability that the Conservatives will be ousted from power."
Carl Hammer, Chief FX strategist at Nordic bank SEB said the pound is significantly undervalued. "However, given the uncertainty created by Brexit, its low valuation seems reasonable. We still expect the Conservatives to win the election, which is unlikely to rattle markets. EU/UK negotiations will be key for near-term outlook on the currency."
Away from the Sterling's fortune, the tussle between the euro and the dollar continues, with the greenback having the upper hand at 1:21pm BST, fetching €0.8926 up 0.36%.
"The gap between EUR/USD and any European/US interest rate differential remains worrying large and along with positioning data and options pricing that imply the market is collectively long and bullish of the euro here, notwithstanding some market wariness," Juckes commented.
Hammer said the dollar has peaked. "The US Federal Reserve will continue to normalise monetary policy very gradually but the positive impact on the dollar from further Fed tightening seems uncertain. Although it is unlikely that the dollar will fall sharply."