FBI expects terrorists will use weaponised drones to target US 'imminently'
Commercial drones are increasingly used to drop bombs and conduct surveillance.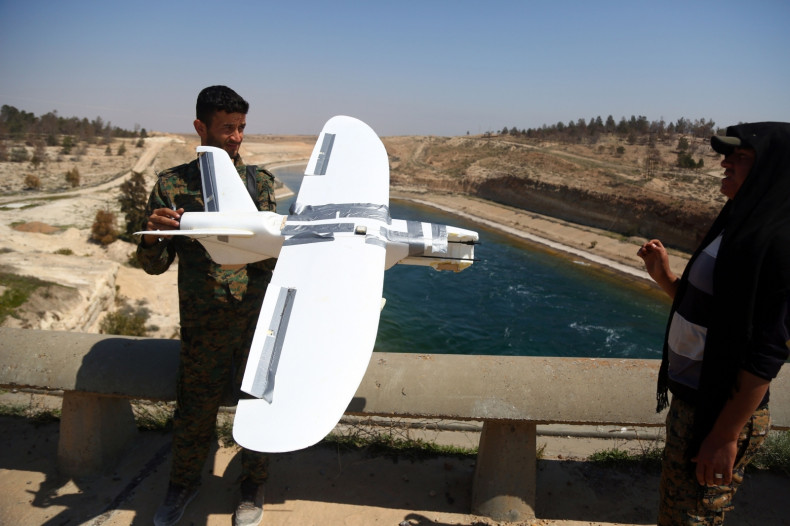 The use of drones by terrorist groups has become a "real problem" and they will "imminently" be deployed to target American civillians, law enforcement chiefs warned this week.
"It is a topic that we've been discussing a lot lately," FBI director Christopher Wray revealed Wednesday during a Senate Homeland Security and Government Affairs committee hearing. "I think we do know that terrorist organisations have an interest in using drones."
Alongside the director of the US National Counterterrorism Centre, Nicholas Rasmussen, Wray was responding to a question about national security from North Dakota senator John Hoeven.
The FBI chief continued: "We have seen that overseas already with some growing frequency. And I think the expectation is it's coming here imminently.
"They are relatively easy to acquire, relatively easy to operate, and quite difficult to disrupt and to monitor.
"So, it's something that I would welcome working with the Congress as well as with the other agencies to try to figure out a solution."
For the past two years, the Islamic State (Isis) terror group has used commercial drones to drop bombs and conduct surveillance.
The US military, according to the New York Times, has now invested $700m (£521m) into a new programme designed to help defend against drone-based attacks. The newspaper recently reported that drones have played a role in the murder of more than a dozen Iraqi soldiers to date.
"We saw Isis and other groups using these capabilities overseas on the battlefield in Iraq and Syria [and] we have brought the community of intelligence professionals together in Washington DC to try and present a clear picture," Rasmussen told senator Hoeven.
He went on to elaborate about the various methods terrorists can use to launch attacks from the skies, saying that sharing of intelligence will be key to staying ahead of threats.
"That could be dropping small explosives the size of a grenade. It could be dispersal of toxins, potentially," Rasmussen said. "Sharing that information is the first step.
"The next step is to begin to think about true defensive measures.
"There is a community of experts that has emerged inside the federal government, which is focused on this pretty full time. Two years ago this was not a problem. A year ago it was an emerging problem. Now it's a real problem so we're quickly trying to up our game."