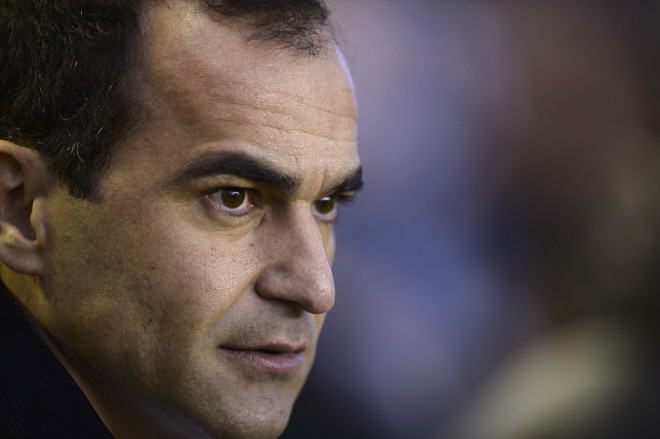 Barcelona have started the search for a new boss to replace Gerardo 'Tata' Martino at the end of the season, according to Spanish newspaper Sport. The paper has said that both Everton's Roberto Martinez and former Tottenham and Chelsea manager Andre Villas-Boas are in the Catalan team's short-list of candidates.
Martino joined Barcelona last summer after former boss Tito Vilanova was forced to leave the club with a serious illness but the Argentinian has failed to convince the supporters during his first season at the Camp Nou.
Officials from the Catalan side have publicly said they're happy with Martino and that they are even considering extending his contract but, according to Spanish newspaper Sport, Barcelona are actually looking for a possible replacement, should the team fail to win any titles this season.
Sport has reported that Barcelona sporting director Andoni Zubizarreta has already gathered a seven-man list of candidates that includes Martinez and Villas-Boas alongside Athletic Bilbao manager Ernesto Valverde, Celta Vigo's Luis Enrique, Borussia Dortmund's Jurgen Klopp, Atletico Madrid's Diego Simeone and Fiorentina's Vincenzo Montella.
According to Sport, Zubizarreta has met with the Everton Boss a number of times to talk about a possible future at Camp Nou.
Villas-Boas was linked with Barcelona last summer and after being sacked by Tottenham earlier this season would be the most affordable candidate. The former Chelsea and Spurs boss speaks fluent Spanish and has been spotted at a number of Barcelona games in recent years as he is a fan of their style.
Martino's methods have been under scrutiny since his appointment with many pundits suggesting he's trying to change Pep Guardiola's game, seen as key in many of their previous sucesses.
Barcelona's 3-1 defeat in their latest La Liga game against Real Sociedad have increased speculations about Martino's future, after his decision to leave both Cesc Fabregas and Xavi Hernandez on the bench.
After the match, Hernandez defended his boss and the rest of his staff during a press conference.
Hernandez said: "We are not in any doubt at all about them. Their philosophy is clear. Tata is a natural leader, he's a football man, he's dynamic and he's a winner... He has pleasantly surprised us. The two of them work as a team and are professional in what they do."