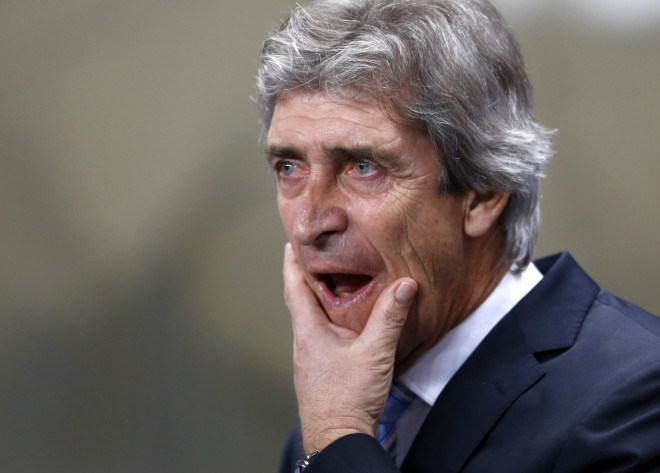 Barcelona midfielder Sergio Busquets has criticised Manuel Pellegrini after the Manchester City boss questioned referee Jonas Eriksson's decisions in their Champions League match against the Catalans.
The Chilean boss claimed that the referee was not impartial to both teams, and accussed Eriksson of deciding the game by sending off Martin Demichelis and awarding a penalty to Barcelona, despite TV replays showing contact with Lionel Messi was made outside the area.
Asked in a press conference about his opinion of Pellegrini's complaints, Busquet said: "Excuses when you lose are for losers."
"It seems like there's more impact when a referee makes a decision in our favour, rather than against us. You have to just let the referees do their jobs. Sometimes people give more importance to an error in our favour, in any game or with any result. At times we've been given something, but at other times we haven't," Busquets added.
Asked about City's defensive spirit during the game, he added: "They're usually a very attacking team, but in the Champions League everything is different."
"Maybe the change that surprised me the most was that of Kolarov. They didn't have a bad game, we were simply better, but they stood up well against us."
But despite securing a 2-0 victory over Pellegrini's side, Busquets believes that the tie is not finished yet and he still expects a very difficult return leg at the Camp Nou.
"In the second leg, I'm sure they'll be more attacking. They need to score goals and they have nothing to lose now."
Meanwhile, Pellegrini faces a Uefa ban for his comments about the referee and for questioning his impartiality.
"Before the penalty there was a foul on Navas when he [the referee] was three metres away from the play so he saw it without any problem.
"But from the beginning I felt that the referee was not impartial to both teams so he decide the game with that foul that he didn't whistle and the penalty of Demichelis that was not a penalty because it was outside the box.
"He did not have any control of the game yet I do not think it was a good idea to put a referee from Sweden in charge of such an important match and a referee who made important decisions against Barcelona," Pelelgrini added in reference to the Champions League quarter final in 2012 when Eriksson rejected a number of penalties against Barcelona during their game against AC Milan.