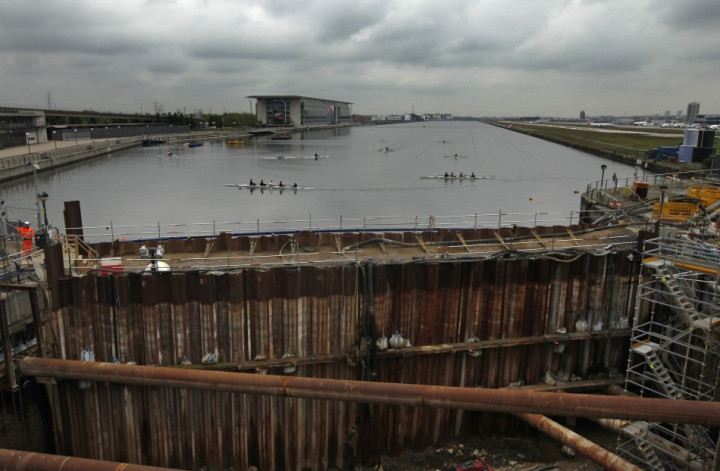 Britain is the leading European destination for foreign direct investment according to the government's trade department, after the number of projects started in the country leapt.
UK Trade & Investment (UKTI) revealed in its 2012/13 Inward Investment Annual Report that there were 1,559 investment projects secured over the 12 month period, an 11% increase on the year before. UKTI claims this led to 60,000 new jobs being created, as well as securing 111,000 existing roles.
"The UK has received a major vote of confidence from foreign investors, confirming that the UK remains a world-leading business destination," said Trade and Investment Minister Lord Green.
"Attracting foreign investment is an important element of the UK government's economic and growth programme and UKTI will continue to work with companies to help create and sustain a globally attractive, highly competitive and truly international economy."
Since the London 2012 Olympics, UKTI has touted "brand Britain" around the world to secure investment in the limp economy.
"Increased foreign direct investment across the UK isn't just good news for big business. Small firms benefit from increased supply chain activity," said Federation of Small Businesses' national policy chairman Mike Cherry.
"The news also represents a welcome boost to business confidence and comes on the back of Federation of Small Businesses research which reports that small firms plan to take on staff in the coming months."
A global slump in economic activity, from the slowdown in powerhouse China to the ever-present crisis and recession across the eurozone, has made the battle for foreign investment even more competitive in recent years.
The UN Conference on Trade and Development said in its annual World Investment Report that FDI across the world had plunged 18% overall. Across the world's 38 most developed economies this decline was sharper, at 38%.
However, the UK bucked the global trend in 2012 and secured 22% more FDI than the year before, said the UN report, totalling $62bn (£40.3bn/€47.5bn).
One of the most significant recent examples of FDI in the UK economy is a Chinese developer that signed a £1bn deal to build a new financial district in London's Royal Albert Dock. It will feature offices, shops, and homes all on a 35-acre site in London's Docklands.
The plans should be fully realised by 2021/22 and it is hoped the area will become a hub for Chinese businesses setting up in the European market.
"Creating a third financial district in the capital, this development will act as a beacon for eastern investors looking west, bringing with it tens of thousands of jobs and billions of pounds of investment for the UK economy," said London Mayor Boris Johnson as he signed the deal.