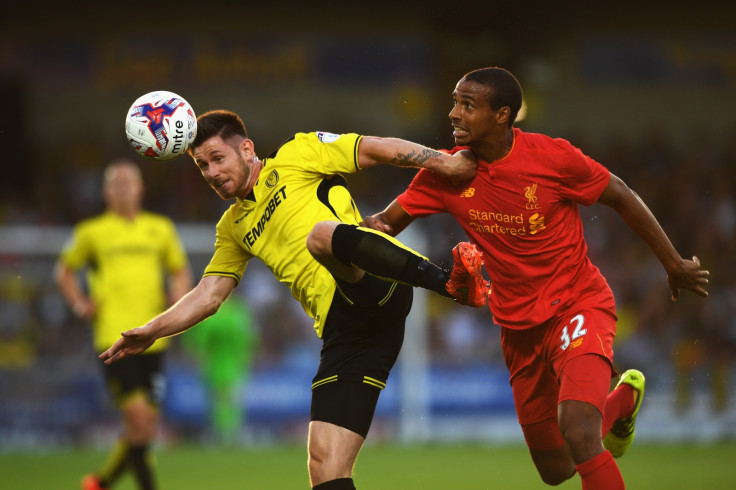 Liverpool defender Joel Matip will not allow himself to become antagonised by Chelsea striker Diego Costa. The 25-year-old Cameroon international — who joined the Anfield club on a free transfer over the summer — has revealed he is relishing the prospect of facing the combative Spaniard at Stamford Bridge on Friday (16 September).
Costa, 27, has been the focal point of numerous controversies since he joined Chelsea in 2014. But ahead of the much-anticipated Premier League showdown in west London, Matip insists he is ready for the battle.
"If an opponent tries to talk to me during the game, really, I don't give a f**k," the Liverpool defender told the Telegraph. "They can say what they want. I don't think anyone is like Costa. You can play against players who like to make you uncomfortable, but not too many with his size, or as famous as him.
"It is always a fight against these big teams and you have to take on the battle. You have to go in there and fight, there is nothing else. As a defender that is something you like — to go out there and win the ball.
"But I don't prepare only for Costa. I prepare for the whole team. Maybe he will be my direct adversary and I will study to see how he moves. I have seen a lot of his games. But you can never prepare for one player out of 11."
Matip — who previously played for Schalke — said he had no concerns about his own temperament ahead of facing Costa. "In six years in the Bundesliga I had one red card — and then one red card in the Europa League, which was wiped out after," Matip explained ahead of Liverpool's game at Stamford Bridge. "You can get emotional sometimes if there is a refereeing decision you do not like but it is not something I have had an issue with."