Police have launched a manhunt for a 15-year-old girl who escaped from a mental health hospital in Berkshire earlier this week.
Isla Franco walked out of Huntercombe Hospital in Maidenhead on 21 November.
She was last seen on CCTV walking barefoot at Taplow Station in Buckinghamshire where she boarded a train heading to Ealing Broadway. The last sighting was at 10am on 21 November.
Franco was wearing black skinny jeans, a black top with flowers and black ankle boots.
An eyewitness told police that Franco was seen busking with a homeless man in London. She is believed to have cut her hair and to be calling herself Johnny.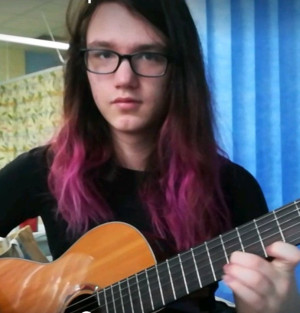 Her parents Kirsty and Alberto have travelled to London to search for her.
Kirsty told police that her daughter has not taken anti-depressants for four days and suffers from suicidal thoughts.
Residents at the Huntercombe Hospital are aged between 12 and 18 and suffer from serious mental health problems.
"We are concerned for Isla's well-being, and we would encourage anyone who sees her or who has any information as to her whereabouts to get in touch," investigations officer Sergeant Darren Walsh said.
"Isla, if you see this appeal, please call us to let us know that you are safe and well."
"Anyone who thinks that they can help our investigation is asked to call the Thames Valley Police non-emergency number 101," he added.