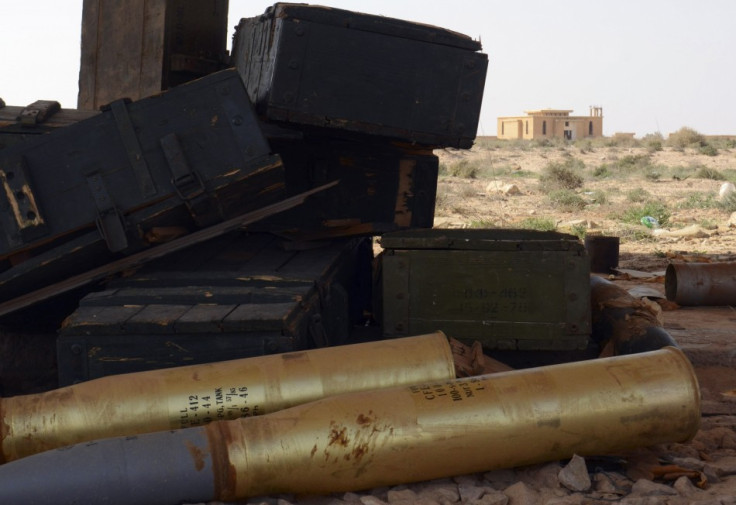 Weeks after the Death of Colonel Gaddafi and the official liberation of Libya, the conflict that rocked the African state still has ramifications that could threaten the regional stability as a string of worrying reports continue to emerge.
It was revealed On Thursday the Algerian army stopped a convoy of vehicles that had crossed the Algerian border after coming from Libya,.
The convoy was carrying various arms and weapons and the army reportedly arrested 35 people, 320 km east of Djanet, near Ain Ezzen on the border with Niger and Libya.
The suspects are now being questioned and are set to be later on tried for illegal possession of weapons and explosives.
While the origin of the convoy and its objectives are yet unknown, the arrest has brought fears that terrorist groups within Algeria are trying to acquire weapons used during the Libyan conflict.
The country has recently been rocked by a string of terrorist attacks andOn 23 October 2011, two Spanish nationals and one Italian national were kidnapped from a refugee camp near the town of Tindouf in the province of Tindouf in the west of Algeria, near the borders of Morocco, Western Sahara and Mauritania.
The news also came as in Niger, a clash between the country's troops and an armed group that included Malian Tuaregs previously allied to Gaddafi left at least 14 people dead on Sunday.
"These armed elements were mainly pro-Kadhafi Malian Tuaregs returning from Libya and on their way to Mali," a Niger security official told AFP on condition of anonymity.
"There were 13 killed and 13 captured among their ranks," said the official.
As statement by Niger's Defence Ministry also said that one soldier had died in the confrontation, but the authorities did not specify whether the convoy had come from Libya.
The statement also confirmed that armed seized during the clash included 36 assault rifles, 11 machine guns, three rockets and over 11,000 cartridges of different calibres.
Hundreds of thousands of people have fled Libya and entered Mali and Niger in the past few months.
While the majority are African migrants who had settle to Libya but feared for their lives after the Libyan rebel forces were accused of violations of human rights towards sub-Saharan Africans, officials have also said that pro-Gaddafi forces are also thought to have crossed the borders.
Niger is currently hosting four Gaddafi generals and Gaddafi's son Saadi. There were also rumours that Saif-al-Islam, another of the Colonel's son might had sought to enter the country, but his whereabouts are still unknown.
The Algeria-Libya-Niger and Algeria-Mali-Niger borders are becoming an intense source of worry for the leaders of the region as many fear that Libyan weapons acquired during the conflict or looting of the former regime's military cites could end up in the hand of terrorists groups and local al-Qaeda's allies.
Niger has taken in Qaddafi loyalists including four generals and his son Saadi, saying it is sheltering them on humanitarian grounds. Niger has not commented on speculation that another Qaddafi son, Seif Al-Islam Qaddafi, has sought to enter Niger.
However it has said that if he did, it would fulfill its commitments to the Hague-based International Criminal Court, which has issued an arrest warrant for him over alleged crimes against humanity.
Governments in the Sahel are worried that Libyan arms depots used by Qaddafi have been raided and that the weapons may be falling into the hands of rebel groups and local Al-Qaeda allies responsible for kidnappings and attacks on government sites.