The Federal Reserve has said the UK's upcoming in-out referendum on its European Union membership was a factor in its decision to hold interest rates steady.
Speaking after the US central bank's monetary policy committee voted to keep rates unchanged between 0.25% and 0.5%, its chairwoman Janet Yellen said the 23 June vote could have worldwide economic implications.
This could in turn affect the US economic outlook and the Fed's own monetary policy outlook, she said.
The central bank's decision to hold rates was expected by analysts amid low inflation, tepid job growth and a weak dollar.
"The stance of monetary policy remains accommodative, thereby supporting further improvement in labour market conditions and a return to 2 percent inflation," it said in a statement at the end of its two-day policy meeting on 15 June.
The Fed raised interest rates for the first time in nearly a decade last December, leading to expectations that a series of rate increases would follow.
However, weakness in the US economy and a slowdown in China have led to the central bank holding off on further tightening.
Global implications
"Clearly [the EU referendum] is a very important decision for the United Kingdom and for Europe," Yellen was quoted as saying by the BBC.
"It is a decision that could have consequences for economic and financial conditions in global financial markets.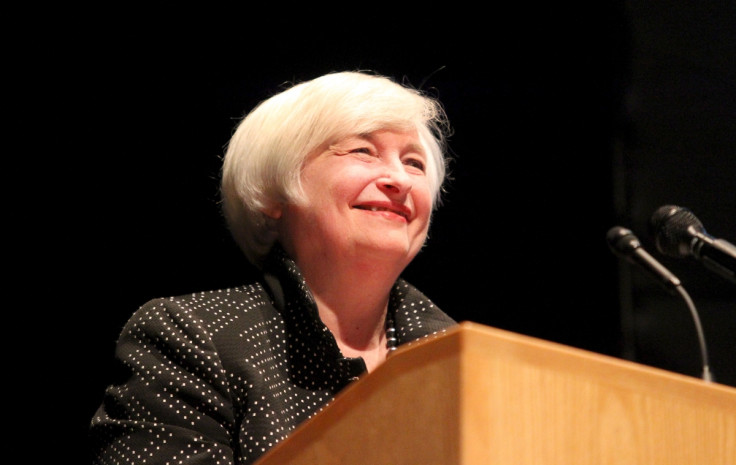 "If it does so it could have consequences in turn for the US economic outlook that would be a factor in deciding on the appropriate path of policy."
In its policy statement, the Fed said it expected US economic conditions to develop in a manner that warranted only "gradual" increases in the federal funds rate.
Chris Weston, market analyst at trading firm IG in Melbourne, said the Fed may wait until next year to make its next tightening move.
"The Federal Reserve is clearly worried about the combination of falling inflation expectations, a more subdued labour market and, of course, a Leave vote in next week's UK referendum," he said.
"The fact is they still want to be in a position to hike rates, but it could be one bridge too far."